GMB warns Wiltshire motorists to check for unlawfully issued parking tickets during strike days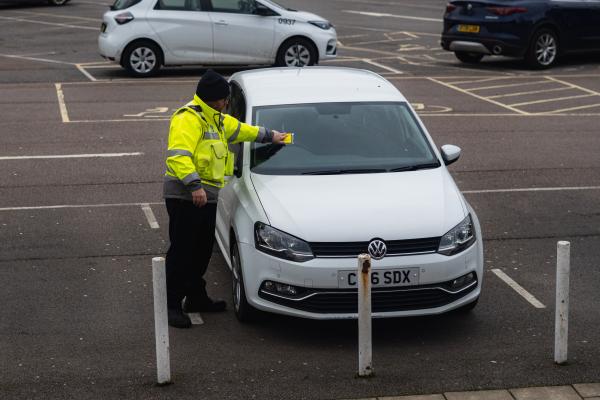 If Wiltshire don't follow the letter of the law, then parking fines issued during the strike are open to legal challenge, says GMB
GMB, the trade union for Wiltshire Council staff, has learned of plans to deploy untrained managers to stand in for their striking traffic warden members.
Wiltshire Civil Enforcement Officers [wardens] are due to be taking strike action from 10 to 17 December and during the last strike no wardens went out to work on strike days.
The members are taking strike action due to a proposed removal of a contractual, unsociable hours uplift of 10 per cent to their salaries, which compensates them for having to work on Saturdays and Sundays plus evenings and early mornings.
GMB has learned that the council is planning to use managers who have not been properly trained to patrol and potentially issue Parking Charge Notices and highways staff to cover other duties normally carried out by the CEOs.
Keith Roberts, GMB Regional Organiser said:
"If untrained managers issue parking tickets, this is a potentially serious matter and if Wiltshire don't follow the letter of the law, then every parking fine issued during the strike is open to legal challenge.
"If motorists are issued with a fine, they need to challenge whether the person issuing it was adequately trained and legally competent. Surely the standard of training required should be the same on strike days as it is every other day?
"Just because a manager supervises a department, it doesn't mean that they know how to do the job at the sharp end: you wouldn't expect untrained office staff to come round and try to fix your boiler; and you shouldn't expect untrained office staff to be given discretionary powers to decide to issue fines, judging whether a motorist is in breach of sometimes complex parking regulations.
"Wiltshire Council has responsibilities under the Traffic Management Act, so that fines can only be issued by properly trained staff, in uniform, with a visible badge number. There also needs to be a complete separation between the staff issuing the fines, and those administering appeals.
"Currently, traffic wardens have six weeks of training, with mentoring and shadowing of experienced staff, before they are allowed to issue fines. In contrast, it seems that on strike days managers might be sent out after a quick team huddle, and a pep talk!
"The ridiculous situation could occur, where the top boss for highways might issue a ticket, and then any appeal would go to one of the more junior staff who report to him, how could anyone have confidence in that system! GMB have also been told that the office managers who handle appeals may have given some of the training, which would be a breach of the necessary separation.
"Wiltshire Council are looking desperate to us, it is time they realised their staff are never going to accept a pay cut, and just move on."
Media Enquiries: Keith Roberts on 07852 182348