GMB Southern Fighting Fund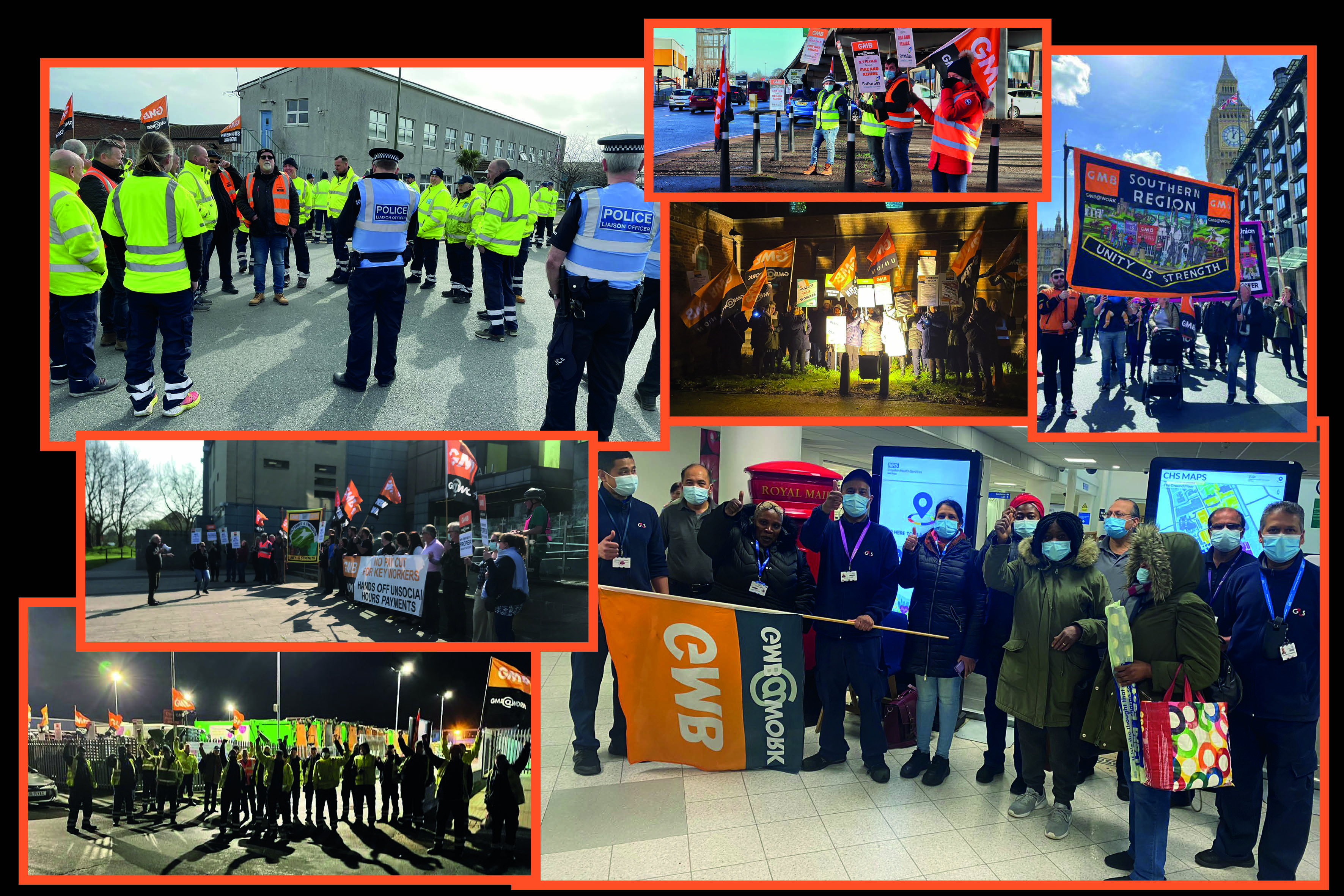 GMB Southern are running a series of campaigns across our whole region to win proper, above inflation pay rises for low-paid workers.
As the cost of living crisis escalates, it has never been more important that workers who were being clapped for working throughout the pandemic now get a decent pay uplift in recognition of how vital their hard work is.
We represent members from all walks of life, including refuse workers, hospital cleaners, school support staff and delivery drivers, and these key workers deserve to be paid in line with market rates so they do not end up slipping into in-work poverty.
Current disputes being run include:
Refuse Workers employed by Biffa within Wealden District Council
Mitie workers at St George's Hospital
Traffic Wardens and other employees of Wiltshire Council
Medway Council term-time only compensation claim
GMB of course has a fighting fund, but we are appealing for people and organisations to make donations and show solidarity to members looking to improve their pay, terms and conditions.
You can make a donation and leave a message of solidarity by contacting our regional office where we can provide you with our bank details or an address to send a cheque.
Alternatively, you can simply click https://www.crowdfunder.co.uk/p/gmb-southern-fighting-fund and make your donation, though a bank transfer is preferable as we get receive 100% of your donations with no processing fees.
As we have more disputes, donations and solidarity from across the movement really builds the confidence of our members as they feel part of a larger movement of working people.
Any donations will go directly to fund these campaigns, and your accompanying messages will be read to the members on their picket lines, which you are also of course welcome to visit.