Wiltshire Council suffering key-worker exodus due to pay cut fiasco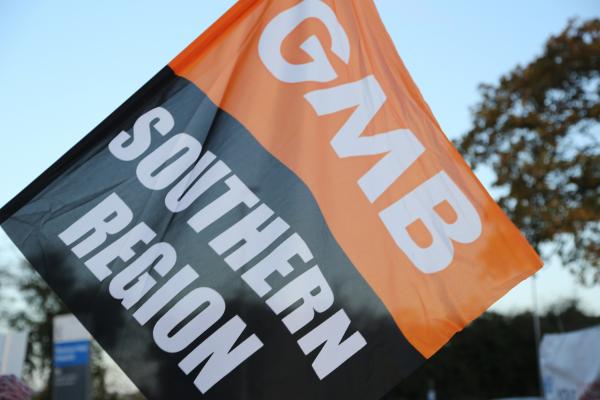 During just the past month, four out of 30 traffic wardens have resigned, along with 12 out of 96 specialist home care staff, says GMB Union
GMB has warned of a staffing crisis among Wiltshire Council front line workers following high levels of resignations in key departments, where staff are facing pay cuts of up to 20 per cent.
During just the past month, four out of 30 traffic wardens have resigned, along with 12 out of 96 specialist home care staff.
GMB says the council must make a firm and immediate commitment to end plans to cut social worker pay by £7,000 and traffic wardens' pay by £2,000.
The union has called a protest for staff and their supporters for the steps of Wiltshire Council's head office, as follows:
25 March at 12:15, on the steps of County Hall, Bythesea Road, Trowbridge, BA14 8JQ
Social work departments are at risk of losing almost all their skilled and hard to replace staff, the union says.
The union says that staff morale is very low in the departments that have been threatened with pay cuts.
Andy Newman, GMB Branch Secretary, said: "The council first approached unions in December proposing a pay cut of 20 per cent for social worker and 10 per cent for other staff who work unsocial hours.
"Their plan was to remove a contractual part of their basic pay. Our members rejected the proposal by 97 per cent in a ballot and have indicated that they would, if necessary, support industrial action to prevent it.
"The council has paused the process but has not abandoned it. The pay cut is still on the table.
"I have spoken to staff in the affected departments and most of them feel undervalued.
"Many are in despair at how they could pay their bills if this pay cut goes through. Given the cost of living crisis and energy price inflation, this is a crazy time to be cutting pay.
"This doesn't just affect individuals: whole services are at risk. If they cut salaries, Wiltshire will lose key-workers as they will be paying significantly less than neighbouring local authorities.
"For example, social workers are threatened with a £7,000 pay cut. Yet these skilled staff could walk into a job tomorrow and neighbouring Swindon is even paying £3,000 sign on bonuses for social workers.
"Traffic wardens, work in one of the few council departments that makes money, and yet are being targeted with a 10 per cent pay cut.
"Staff morale is at rock bottom, and nearly all of them are looking for other jobs. Although Wiltshire claims to have 'benchmarked' their proposed lower salaries against neighbouring authorities, this isn't true. BANES council (Bath and North East Somerset) is still paying the unsocial hours uplift, and includes a £1,000 sign on bonus.
"Reablement workers, specialist care workers, already work for low pay in a demanding job, and are leaving the council in droves. Often to jobs in the private sector.
"The consultation process has been a fiasco, with incorrect information given to staff by the council and unions blocked from speaking to staff potentially affected.
"This has left staff demotivated and insecure.
"The council needs to make a firm and immediate commitment there will be no pay cut, and that any future negotiations over changes to terms and conditions will be properly conducted."