Wealden bin strike ends in seventh week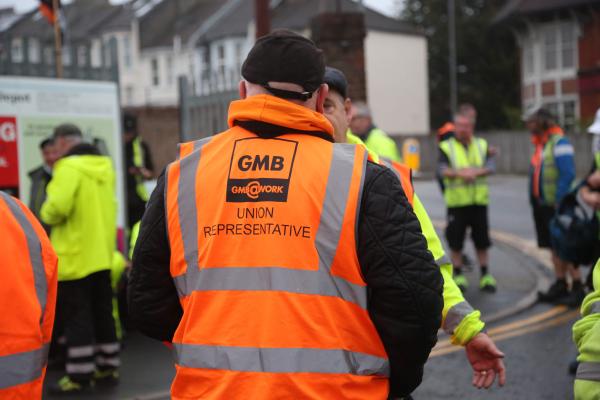 GMB union members accept new, improved pay offer from Biffa to end industrial action dispute and return to kerbside collections.
GMB union members have today accepted an improved pay offer to end the refuse strike in Wealden.
Their employer Biffa's latest pay offer will constitute a pay rise of over 27% for some workers.
GMB members will now make themselves available to work again from Wednesday 15 June, though there may be a delay for some residents over the coming weeks, as the extra work and resetting of the normal rounds are worked through.
The strike ends after 6 weeks and 2 days, but the members are satisfied that this is the very best deal that they could win for themselves and their families, and it is testament to their determination to make a stand.
Mark Turner, GMB B50 Branch Secretary said:
"This lengthy, 44-day dispute has gone on for as long as it did as a result of Wealden council's abandonment of Biffa workers and GMB members to fight over the scraps of a contact they obviously have no interest in.
"If they had, they would not have refused to intervene in the dispute which added on weeks to the strike unnecessarily.
"Their failure to insist that Biffa accept the offer of help from Maria Caulfield MP is further confirmation of their complete relinquishment of duty towards the council tax paying residents in the area.
"A deal has now been done and accepted, but only by virtue of a determined workforce ready to stand up for what they deserved."
Gary Palmer, GMB Regional Organiser said:
"The acceptance of this latest offer is a testament to our members' strength and determination to get the very best deal possible for themselves, and rightly so because hard work needs its rewards, and whilst it's one of the most visible services a council provides, it's also one of the most unappreciated until it stops.
"Their job is unpleasant and dirty at the best of times. If they didn't already value their refuse collectors, we would hope that residents of Wealden have come to appreciate this over the past 6 weeks.
"GMB are through disputes like this pushing pay levels to a point where in-work poverty is a thing of the past. It's a journey that can be started in any workplace and by any resolute workforce, with the help of GMB union.
"You just need to want to take the first step, and we will be there to support you."
Contact: Mark Turner 07860787973 or Gary Palmer 07552165950