Wandsworth parking warden strike costing council £52,000 per day, GMB research shows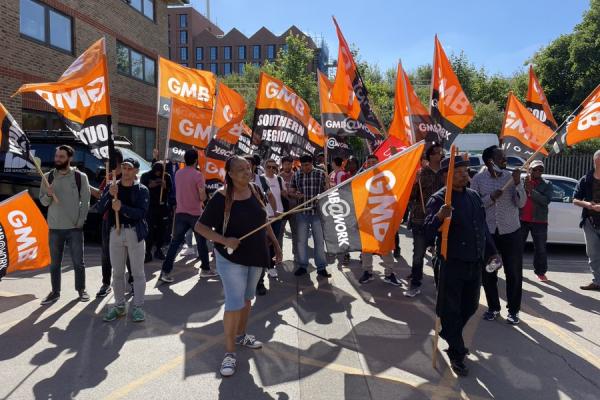 This dispute could be settled for a little more than that, so surely Wandsworth Council should be looking to end the strike, says GMB
GMB, the union for all local government workers, has estimated that the strike being carried out by parking wardens in Wandsworth is costing the local authority around £52,000 per day in lost revenue.
Wandsworth Council's parking contractor NSL employs the traffic wardens within the borough, who issue an average of 400 tickets per day, an amount which doubles during the Wimbledon tennis championships.
The striking members marched to the tennis club yesterday [Thursday 7 July] to highlight that the boundary of LB Wandsworth backs on to the famous courts in Wimbledon.
Paul Grafton, GMB Regional Organiser said:
"If you add up how much Wandsworth Council will be missing out on in lost revenue, it amounts to over a third of a million pounds a week, or £52,000 per day.
"This dispute could be settled for a little more than that daily figure – so surely it would be better for everyone if Wandsworth Council demand that their contractor make a sensible offer and end this dispute once and for all.
"It is clear to us that the council are underwriting the cost of the dispute on behalf of their contractor, which leaves us with one question – how is this going to be paid for?
"Would the local residents prefer for this cost to be reflected in their council tax bill or in cuts to their local services, because presumably it's going to be one of the two."
Contact: Paul Grafton on 07714 239 092