University of the Arts London cleaners strike from today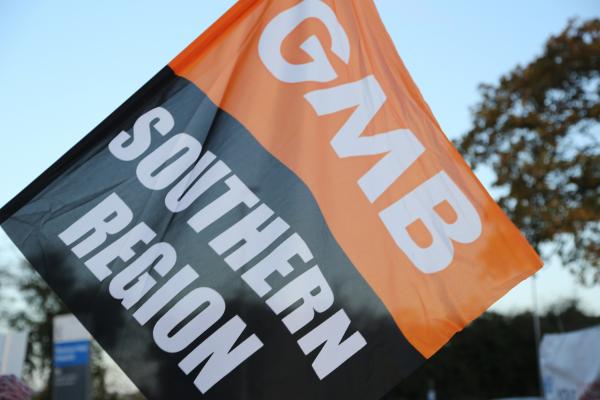 GMB union calls on OCS to work constructively with staff representatives and on UAL to play its part in the fair treatment of cleaners
Outsourced cleaners at University of the Arts London (UAL) will take strike action from today until Friday.
The union members voted overwhelmingly [89 per cent] for strike action over workload, pay, and unequal terms and conditions compared to directly employed staff.
UAL cleaners, who are employed by OCS, a private supplier contracted by the University, have already been on strike at the High Holborn site in a workload dispute last year, with cleaners across all sites now voting to take strike action for improvements in pay, terms and conditions.
OCS took over the cleaning contract in December 2021 but from the beginning of this year, cleaners have complained of extreme and unsafe workloads, missing and incorrect pay, lack of communication from management, bullying and harassment, and unequal and unfair treatment.
GMB has demanded five additional staff be hired at the High Holborn site to bring staffing levels to levels prior to when OCS took over the contract, and for staffing levels to be investigated at all sites.
Workers also demand the same pay and conditions as directly employed staff.
UAL cleaners voted to strike in December 2022, but a legal challenge from OCS stopped them. The company has attempted to stop workers taking action this time, a move GMB describes as 'cynical'.
Alex Brent, GMB South London Universities Branch Secretary, said:
"How can UAL still claim to be committed to the values of social justice and 'ethical outsourcing' when it allows unscrupulous companies like OCS to overwork, underpay and exploit its staff?
"UAL has turned a blind eye to the actions of OCS, who have treated our members with contemptuous disregard. Instead of compelling the company to negotiate an offer that would end the dispute, they have instead allowed them to spit on our members' rights by making cynical legal challenges against our members' right to strike on flimsy grounds.
"Cleaners, who by majority come from Black, minority ethnic and migrant backgrounds, experience the most unequal working conditions and lowest pay at the University. Outsourcing must end if the University is serious about tackling racism, inequality, and living up to its stated values of social justice and social purpose.
"Until then, the very least that our members deserve is safe workloads, fair and regular pay, and equal rights, entitlements, and protections as enjoyed by other staff. To this end they are prepared to take industrial action, joining their academic colleagues in their fight for a better deal for all workers at the University.
"Our members know their worth. Now UAL and OCS will, too."