GMB social workers in Swindon to strike every weekend until January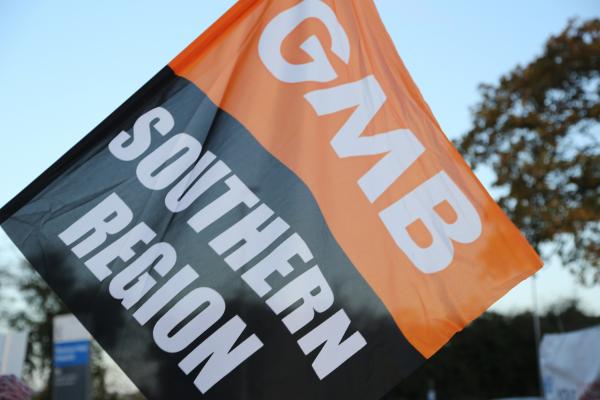 The last thing our members wanted to do was extend the strike action but they felt they had no alternative once they learned that all the council negotiators were going on holiday, says GMB
GMB, the union for social workers at Swindon Borough Council, have announced a further 48 days of strike action, in addition to the 14 days strike already called from 21 August.
Social Workers will strike every Friday, Saturday and Sunday until the New Year.
The strike will close down the Emergency Duty Service, which offers out of hours support for crisis situations, supporting the police and NHS.
The industrial dispute is caused by Swindon Borough Council removing a £700 per month uplift to their salaries for working unsocial hours.
Andy Newman, GMB Branch Secretary said:
"The last thing our members wanted to do was extend the strike action but they felt they had no alternative once they learned that all the council negotiators were going on holiday, and that there would therefore be no further talks to resolve the dispute before the strike started.
"Council officers are also refusing to negotiate over key areas under dispute and would clearly prefer there to be a strike rather than compromise with GMB members.
"The council not even being available to negotiate due to their own holidays and not being prepared to discuss compromises have unfortunately baked in a strike as inevitable.
"GMB have bent over backwards to offer solutions but been rebuffed, we have on more than one occasion proposed using ACAS for dispute resolution but had no response to that from the council.
"The council don't seem to realise how serious this is, however GMB understands that during the strikes there will be no Approved Mental Health Professional (AMHP) on duty at the council, which means that it will be failing in its statutory duty.
"These problems were caused by decisions made under the previous Conservative administration of the council and we have every sympathy for the Labour administration who have come in and inherited the mess.
"However, the time for action is now, and Swindon Borough Council needs to get its act together, provide holiday cover for their negotiators and seek solutions."
Notes to Editors:
GMB met with council leaders on Friday 18 August, at which meeting the council refused to negotiate over key issues under dispute, particularly pay protection. Pay protection is the mechanism where staff facing a drop in pay, continue to receive the higher salary for an interim period. No pay protection is being offered for the loss of the unsocial hours allowance.
At the talks, the council also revealed that they were not able to offer a solution that might resolve the strike, as a manager is on holiday until 31 August, and that the council negotiators were themselves on holiday, so there would be no further talks before the strikes would start.
GMB has proposed the use of ACAS, the government conciliation service to help to broker a deal but have had no response from the council.
Intended dates of 31 August 2023 until 14 September 2023 already advised.
Further dates of 15 – 17 September, 22 – 24 September, 29 September, 1 October, 6- 8 October, 13 – 15 October, 20 – 22 October, 27 – 29 October, 3 – 5 November, 10 – 12 November, 17 – 19 November, 24 – 26 November, 1 – 3 December, 8 – 10 December, 15 – 17 December, 22 – 24 December, 29 – 31 December
The strike action is intended to be continuous and the intended date for any of these employees to begin to take part in the strike action is 31 August 2023