Swindon's Emergency Social Care at risk as workers face 20 per cent pay cut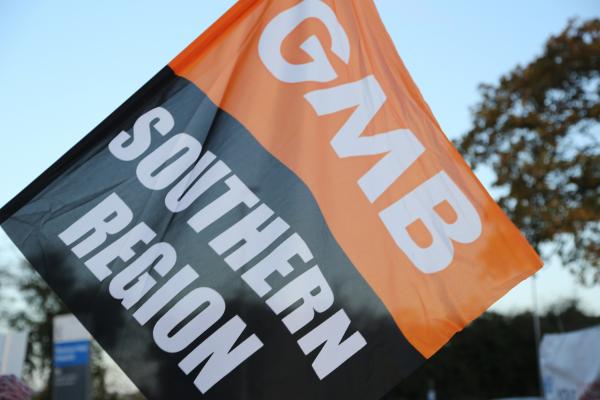 A proposed pay cut of up to £9,000 would very likely see highly skilled workers leave Swindon Council, says GMB
GMB, the union for Swindon Borough Council, demands council leaders stop social workers losing up to 20 per cent of their salaries.
The affected staff work within the Emergency Duty Service (EDS), the out of hours service providing 24-hour emergency care to vulnerable people in Swindon.
The union is warning that such a huge pay cut will see workers forced to leave for similar roles in other authorities or with other employers.
Swindon Borough Council employs eight social workers in the Emergency Duty Service, including two managers, half of whom are mental health professionals.
Andy Newman, GMB Branch Secretary said:
"Swindon Borough Council is very lucky to have a highly efficient EDS which is fully staffed by professional, qualified social workers, about half of whom are also qualified mental health professionals.
"The council is jeopardising all that with an ill-considered proposal to cut their pay, removing the contractual 20 per cent uplift to basic salary that EDS staff currently receive for all hours worked, in recognition of their unsocial hours (they work evenings, nights, weekends and bank holidays).
"Should they lose this allowance, the salaries for EDS will not be competitive and these highly skilled workers would be very likely to leave SBC and find employment elsewhere.
"GMB has contacted local councillors, from both the Labour and Conservative parties, asking that whoever wins the local elections in May step in to save the service.
"GMB has so far blocked a similar proposal in Wiltshire Council however even the threat has led to a drop in social worker morale, higher sickness levels, and more staff leaving, with an extra quarter of a million pounds per month spent on agency costs to provide the same service.
"GMB is warning that the same would be likely in Swindon, with money wasted, talent leaving and worker morale plummeting."
Notes to Editors:
Swindon Council's proposals will remove the contractual 20 per cent uplift to basic salary that is currently enjoyed by Emergency Duty service workers. This uplift will instead only be paid for hours between 10pm and 6am, meaning some senior practitioners would be set to lose £9,000 per year, with only 9 months' pay protection being offered.