Croydon Hospital workers to be balloted for strike action over pay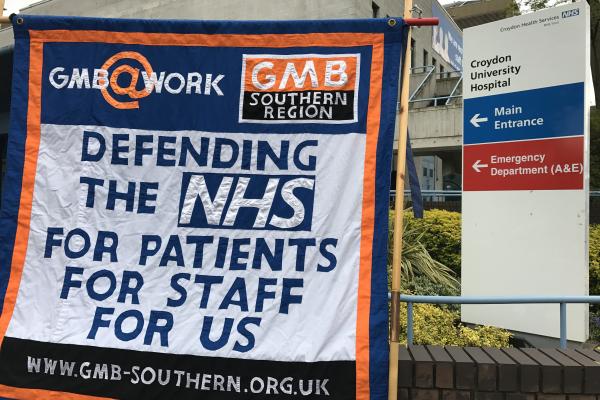 They have made their intentions clear to us and they are sending a strong message to their employer that they have had enough, say GMB Union
GMB union members employed as porters and domestics at Croydon University Hospital are to be balloted for strike action over pay rates and access to sick pay.
The workers, who are employed by G4S voted overwhelmingly in favour of moving to a formal ballot in their indicative workplace ballot.
All members were present at the vote and all voted to move to the next stage of proceedings, which, if the result were repeated, would see dozens of members out on strike.
The ballot is due to open on Friday 4 March and close on Friday 18 March.
Helen O'Connor, GMB Regional Organiser said: "G4S workers have been joining GMB in large numbers and voting in our indicative strike ballot. They have made their intentions clear to us and they are sending a strong message to their employer that they have had enough.
"They are very angry about being denied decent pay and sick pay, particularly as they now face a cost of living crisis too. Many are using food banks even though they have worked tirelessly in Croydon University hospital throughout the pandemic.
"Some workers have reported that they have been off sick with covid and not received a penny in sick pay from G4S. GMB has been very clear that all hospital workers should receive sick pay no matter who they work for, not least because this will prevent people coming into work sick and passing germs from patient to patient.
"Members have informed us that they have had overtime removed from them by management for raising concerns, and so are left with no choice but to take collective action together
"They have also been inspired by their fellow hospital workers at St Georges hospital who have recently won a sick pay proposal from their employer Mitie. We are calling on G4S and the trust to listen to these members and meet their demands for pay justice."
Media enquiries: GMB Press Office on 07958 156846, press.office@gmb.org.uk or Helen O'Connor on 07866 441656