Victory for mesothelioma sufferers (and common sense)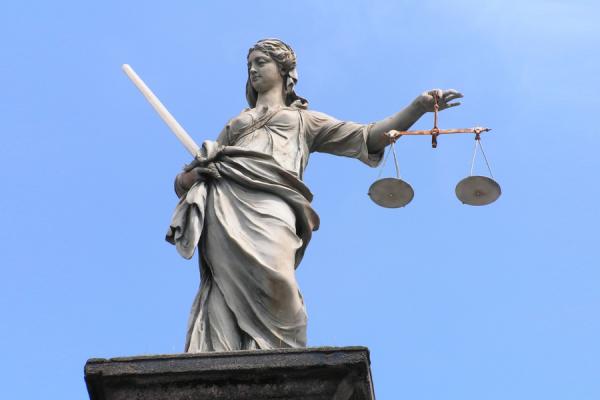 Our UnionLine solicitor, Marcus Weatherby, Partner at Pattinson and Brewer Solicitors, reports below on a significant Court of Appeal ruling relating to mesothelioma cases.
In the recent case of Bussey v Anglia Heating Ltd, the Law Lords unanimously allowed the Claimant's appeal. In doing so they thankfully corrected a longstanding barrier that has previously stood in the way of some of those suffering from the asbestos cancer mesothelioma.
David Bussey worked for a plumbing business in Norwich. He developed mesothelioma as a result of his occupational exposure to asbestos. Working as a plumber for them from 1965 to 1968, he handled and cut asbestos cement pipes and manipulated asbestos rope to caulk joints.
There are 3 types of asbestos that can cause exposure: chrysoltile (least likely to cause mesothelioma) amosite (medium risk) and crocidolite (most likely to cause mesothelioma).
David Bussey's exposure was to chrysoltile and amosite asbestos. Exposure to these types of asbestos can cause asbestos cancer but can take 30 to 49 years to do so.
We know now that there are no safe levels of asbestos exposure and that danger exists even at low levels. However, scientific knowledge about asbestos exposure in the 1960's was not so clear, although knowledge was developing.
In principle, employers cannot be found liable for failing to protect against hazards that were unforeseeable to them at the relevant time.
To making findings of negligent exposure, the courts have to decide what was acceptable and unacceptable according to the standards of the time. This is usually done by looking at the information and practices reasonably available at the time.
In the case of Williams v University of Birmingham, the Court of Appeal decided that a technical data note called TDN13 published by the factory inspectorate in 1970 was deemed highly significant. It was decided that before 1970, a claimant could not succeed if his exposure to asbestos was below TDN13.
David Bussey was not exposed to levels of dust in excess of TDN13. If the decision in Williams was correct, his claim would therefore fail. The court therefore considered the application of TDN13 and whether it should be such an important sign as to foreseeable risk. They found:
It was wrong to suggest that employers were entitled to regard exposure at levels below those identified in TDN13 as 'safe'.

TDN13 was rejected as a hard and fast rule. It was not a 'bright line' to be applied as a cut off rule for foreseeable risk in asbestos exposure.

Foreseeability of risk is distinct from the question of what precautions it was reasonable to take.

Foreseeability involves looking at the information which a reasonable employer in the defendant's position at the relevant time should have acquired.

Reasonable precautions are based on what risks such an employer should have foreseen.

The court must ask whether the defendant took proper precautions to reduce or eliminate that risk.

The engineers agreed in principle that David Bussey's employer knew or ought to have known that his work involved exposure to small levels of asbestos dust and that such exposure could be harmful.

His employer had no way of knowing what David Bussey's actual exposure was at the time.

Where exposure is varied and an employer cannot know the extent of exposure they should consider the risks in the potential maximum exposure. Only if they could be reassured that those would not transpire could they have done enough.

They could have required him to wear a respirator or to carry out the cutting and caulking outside.

The decision is a significant one. It will come as a relief to mesothelioma sufferers who were previously denied compensation because their guessed exposure was within TDN13.

More significantly it adds a practical element to the tests that are applied in these cases. Where there is a risk from exposure and no precautions or measures of exposure are taken, it will be difficult for an employer to argue that they could not have foreseen the risk to their employees.

Liability in the case will now be re-determined in the light of these findings.

If you believe you have an asbestos related condition, please contact your local GMB representative urgently.