Thames Ambulance Service Ltd announce Sussex contract closure and job losses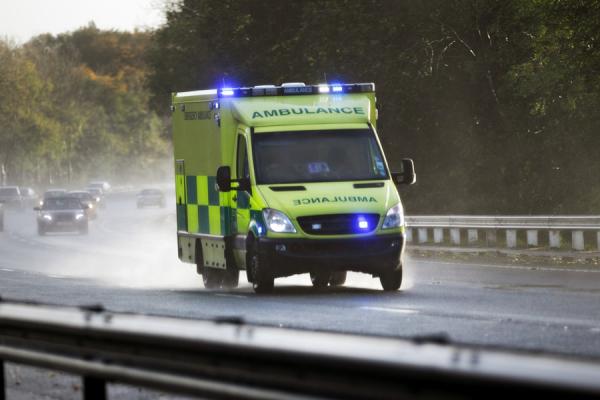 "Our only concern now is making sure our members are protected during a process they have no control of, which is currently looking likely to see every member of staff being made redundant", says GMB Southern
GMB, the union for patient transport staff, have said that GMB members are still suffering from the Sussex CCG's failed Coperforma patient transport fiasco, after private provider Thames Ambulance Service Ltd (TASL) announce the closure of their Sussex contract and 37 job losses. GMB members have today been given notice of a 30-day consultation period on the closure of the service's Sussex based business interests and their redundancy's.
The phased and diminishing service exit from August until the end of November will see staff, many of whom transferred from South East Coast Ambulance Service (SECAMB) in 2015 to TASL as one of the last of the original contractors still currently working in Sussex who were engaged to deliver Non-Emergency Patient Transport Services (NEPTS) for Coperforma. However, Coperforma's delivery model was both a disaster for Patients and those engaged to deliver it, despite numerous warnings from GMB members already working in the service, that it was never going to work.
GMB will now seek to open discussions with the South Central Ambulance Service (SCAS) to seek a transfer of all those wishing to keep working to deliver PTS services in the county, as they did within Sussex in 2016 /2017 with displaced GMB members and staff of disgraced Docklands Medical Services Ltd. Docklands Medical Services Ltd went bust leaving staff unpaid and their pensions contributions were stolen. SCAS also helped with transferring staff from Coperforma who found themselves abandon less than 12 months into the 5 year + CCG awarded contract, when they left owing money to the CCG's and contractors.
The engagement with the Sussex CCG's will be to remind them of what the GMB Union feels is an obligation towards these hard working front line ambulance staff. As the original architects of the Sussex PTS fiasco from the outset, they have a moral duty to deliver them back into the safe hands of an NHS service provider such as SCAS, and to then close the door firmly on behalf of Sussex patients in fear of re-visiting Coperforma days with another damaging privatisation process to save money at their expense and safety.
Gary Palmer GMB Regional Organiser said: "Disappointing but not surprising is how I would describe my first thoughts. The redundancy process in 2018 during October/November on the basis of realigning provision of the contract to lessen TASL's month on month losses, and to build the ability to provide additional provisions in the county and surrounding areas was never unfortunately going to work after a never ending stream of management changes on the contract.
"My only concern now is making sure our members are protected during a process they have no control of, which is currently looking likely to see every member of staff being made redundant.
"That's not the way for the GMB. We have a history of going into battle for those who deliver our family's and loved ones around Sussex in the non-emergency patient services, and that's exactly what we are going to do again.
"I shall be contacting the combined Sussex CCG's to discuss the expectations of all involved, considering the chequered history resulting from the ill-informed at the CCG making such a disastrous outsourcing decision in the first place to award Coperforma such a lucrative contract in 2015 without the correct due diligence taking place correctly.
"I'll also be speaking to SCAS in the hope that once again they will assist by transferring all staff that wish to stay within the Sussex PTS service as they did on Coperforma's and the associated contractors collapse back in 2017 thankfully.
"GMB will also be seeking the support of local MP's, the Shadow Secretary of State for Health and Social Care and Brighton and Sussex councillors to call upon the Sussex CCG's to once again do the right thing and protect Patients, PTS Service and GMB members and staff from Thames Ambulance by supporting South Central Ambulance Service into taking more of the provision back in house.
"Once again this horrible situation makes the clear stance by GMB Southern as well as the GMB nationally that NHS privatisation doesn't work and that as soon as a private company's profits diminish or in this case where they have turned into losses, that it's not about the patients, the service, or the staff as they all claim to begin with, no it's purely about profit, shareholders and themselves."
Contact: Gary Palmer 07552 165950 or Mark Turner 07860 787973 or GMB Southern Press Office 07970 114762