GMB union: Surrey NHS Commissioning Board 'choosing cost cutting over patient safety'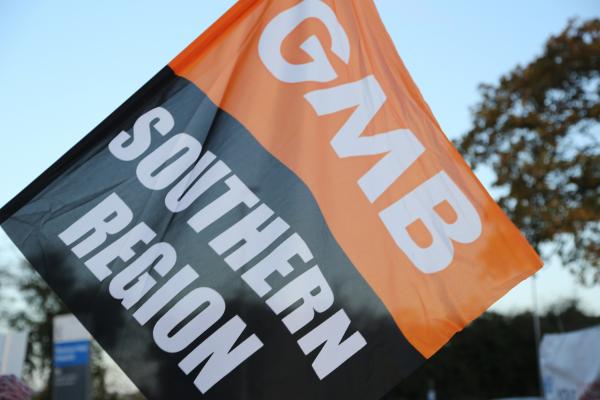 If the Commissioners and the Integrated Care Boards want a fight over protecting PTS services against putting money in profiteers' pockets, then they can have one, says GMB Southern 
GMB, the union for ambulance professionals, has today sought to assure its members working in Surrey's Patient Transport Services that it will be campaigning for services to remain within the NHS with current provider South Central Ambulance Service (SCAS).
The union is further seeking to expose the public safety risks resulting from Surrey's NHS commissioning board seeking to cut funding from this vital service.
The reduced funding envelope announcement means that the current NHS provider SCAS will be costed out of bidding for a renewed contract, meaning the service would necessarily need outsourcing to the private sector.
The newly cost-cut contract would then see a flood of private profiteers all looking to make money above all else from this community service.
Front-line PTS workers have expressed concerns to the union over changes to their employment as well as their ability to carry out their jobs, which include ferrying patients to oncology and renal appointments, once profit-chasing private providers have introduced the service changes necessary to effect these cuts.
GMB will be demanding meetings with the relevant commissioners, but will also be exploring industrial solutions in order to protect the position of its members, who have unanimously informed the union that the service will be best served remaining in-house with SCAS.
The union is therefore calling on the commissioners to at the very least base the contract terms on current cost with realistic cost increases and allow the current NHS service provider to tender a bid on a fair and level playing field.
Mark Turner, GMB B50 Branch Secretary said:
"How blatantly obvious do the commissioners want to be in purposely weighting the procurement of Surreys services in favour of the private sector, when the current NHS provider SCAS will be unable to even submit a compliant bid for the new services based on a financial envelope that would simply place the Trust at significant financial risk if they did so?
"I urge the commissioners to think again, step back and talk and more importantly listen to SCAS as the current NHS provider and the GMB Union whose members deliver on the front line day-in day-out and who have a real understanding of the complexities of delivering what has been such a successful service over recent years across surrey.
"They will tell the Commissioners that cost reductions and the need for profits by privateers isn't a sustainable way forward for the service residents and patients want and will be a mistake that could ultimately cost lives."
Gary Palmer, GMB Regional Organiser said:
"Worryingly, this is just the first announcement by Surrey's Integrated Care Board and over the next few months we will see further NHS Patient Transport Service contracts from Sussex and Hampshire commissioners go out for tender
"If they also choose to following Surrey's disgraceful lead and seek the procurements of services based on a significantly reduced cost envelope and not delivering a service based on patient safety, then not unlike Sussex's dark Coperforma days, it's doomed to fail.
"As an NHS organisation themselves, the ICBs should stick to developing a plan for meeting the health needs of the population and arranging for the provision of health services to residents, and not by simply slashing NHS budgets in the hope that cheap and cheerful care provision will fingers crossed suffice.
"GMB and its members didn't stand for it with Coperforma in Sussex and they won't stand for it now.
"If the Commissioners and the Integrated Care Boards want a fight over protecting PTS services against putting money in profiteer's pockets, then they can have one."
ENDS
Media Enquiries: Mark Turner 07860787973 or Gary Palmer 07552165950