Security staff at Fawley Oil Refinery vote to unanimously accept a well-deserved 31% pay increase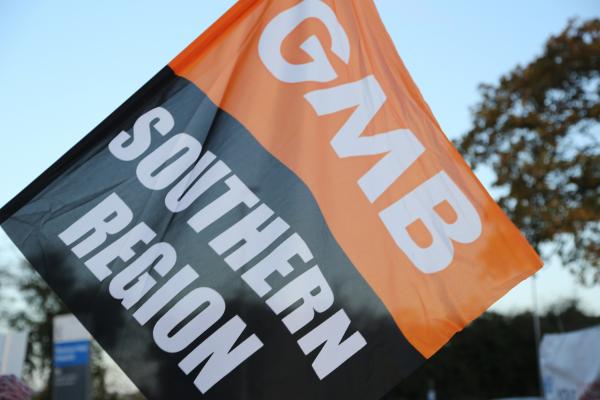 Our members held strong and have today voted unanimously to accept Securitas pay offer which means the majority of the workforce will receive a well-deserved 31% pay rise, says GMB
GMB, the Union for security staff, has today confirmed Securitas workers at Fawley Oil Refinery in Southampton have accepted an inflation busting pay offer. 
After lengthy pay negotiations, GMB members voted in favour of accepting a new pay structure which sees a majority of the workers pay increase by upwards of 31%.
David McMullen, GMB Organising Assistant said: 
"The collective strength and resolve of Security Staff at Securitas, Fawley Oil Refinery shows how by sticking together they were able to secure a pay settlement that better met their expectations.   
Securitas agreed that this levelling up was needed to help bring their workers' pay in line with competitors. Unlike the much talked about government levelling up process this is what real levelling up looks like and why it is so important for workers to join a union that will fight for fair pay and working conditions.
"We were clear to Securitas from the off that we couldn't continue with pay offers that would not allow our members to pay their soaring energy bills and other costs that was making it hard to live. 
"Our members held their nerve and waited patiently despite delays in talks whilst Securitas negotiated with their client Exxon Mobile. Given the vast profits generated by the oil industry it is excellent to see some of this wealth finally trickling down to our members who rightly deserve a fair pay rise.
"GMB members working in security across the country, are now finally seeing better pay settlements because of their unity and union membership 
"Our message to anyone working in security is you need to join the GMB today if you want a proper wage for an extremely demanding job." 
ENDS
Media enquiries: David McMullen on 07813 593905 or GMB Press Office on 07958 156846 or at press.office@gmb.org.uk
Notes to Editors:
[1] The agreed rise means no employee is paid less than £11 per hour, with the majority of the staff now moving from £9.50 to £12.50 an hour.