School staff strike over job losses at Brooklands Primary School in Blackheath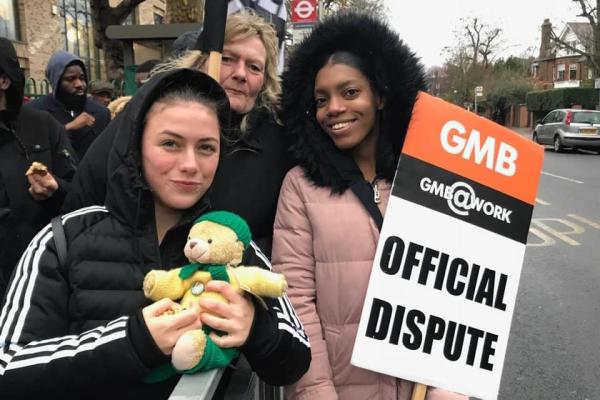 GMB members at Brooklands Primary take strike action on Monday 15th July in protest at redundancies. Our message is it's not too late for the Trust to reconsider and we urge them to do so, says GMB Southern
Staff at Brooklands Primary School in Blackheath are set to strike on Monday 15 July over cuts in staffing made at the school by the Maritime Academy Trust. They will be joined outside the school gates by parents who have already held several protests against the Trust's Actions.
Parents are angry with the cuts, that affect long serving and much respected staff who play a pivotal role in the children's welfare, but also with the Trust's failure to listen to the parent's, instead accusing the parents of politicising the issue.
In a small school with a small staff group two office staff who are among the longest serving staff members are being made redundant while the Trust centralises the office functions. Staff members voted unanimously to take strike action, on a turnout of over 60%.

Clive Smith, GMB Regional Organiser said:
"Once again an Academy Trust cuts front line staff in favour of centralisation. Once again the friendly faces that greet the kids, apply the plasters, talk with them, will be cast out and the friendly local school heads towards becoming the local arm of a bland bureaucracy.
"The Trust wouldn't speak to the parents because they said they were consulting with Trade Unions. But at the same time they were sitting down to discuss the proposals with GMB they were putting the finishing touches on the office at HQ that will now house the administrative functions.
"The consultation was a sham and the Trust are listening to no one. Not the parents, not the staff, not the community. GMB's message is it's not too late for the Trust to reconsider and we urge them to do so."
ENDS
Contact: Clive Smith 07802 958554 or GMB Southern Press Office 07970 114762