Peacehaven and Telscombe school unions ballot for strike action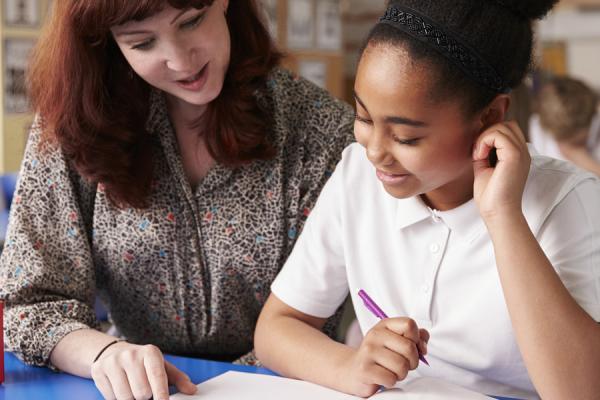 "Our members will not accept being forced into a private academy which is not in the interests of the staff or our children's education", says GMB Southern
Both GMB and the National Education Union have held consultative strike ballots of support staff and teachers working at both Peacehaven Heights and Telscombe Cliffs schools over plans by East Sussex County Council to force the schools to become Academies against the wishes of staff, parents and the governing body.
Both GMB members and NEU members working at the schools have backed the call for potential strike action with overwhelming support from both unions' members.
Governors at both schools have been told by ESCC that they must convert to a Multi Academy Trust despite the council not having the power to issue a forced academy order and having publicly given no reason for this to happen.
Governors have written to parents to tell them "On the advice of the LA, to ensure continuous improvement and bring further capacity to the school in terms of leadership, we must now join an academy trust."
Both unions together will now look to the Council to reverse its decision and will be uniting with parents to fight against this decision. Parents have called a meeting to discuss the threat at 6:30pm in the Telescombe Civic Centre on Wednesday 6th February.
Lib Whitfield GMB Regional Organiser said: "Support staff and teachers at the school are united in opposing the forced Academisation of the school and this consultative ballot sends a loud and clear message to ESCC that they are prepared to walk out on strike if the Council tries to force this Academisation on the schools"
"Our members will not accept being forced into a private Academy which is not in the interests of the staff or our children's education"
"We are calling on the Council to immediately confirm that they will not pressure the governing body of the school to covert and will continue to support the school in any way needed as part of the Local Education Authority"
Members at the school have already passed Anti Academisation motions calling on the Governing body to unite with staff to reject the Councils position of forced Academisation.
Phil Clarke, Secretary of the Lewes, Eastbourne and Wealden NEU said "Stuart Gallimore, head of Childrens Services at ESCC has been written to by the NEU regarding the forced Academisation but has to date not commented or responded to the Unions. We have nearly two decades of the academy program now and there is still no evidence they improve standards. They do however remove local democratic oversight, take resources out of the front line to fund high executive pay and hand our schools over to unaccountable private organisations.
"It's high time our LEA realised academisation is not future local people want for our schools."
Contact: Lib Whitfield 07583 182085 or GMB Southern Press Office 07970 114762