Accused, Threatened, Prosecuted & Exonerated – One Nurse's Story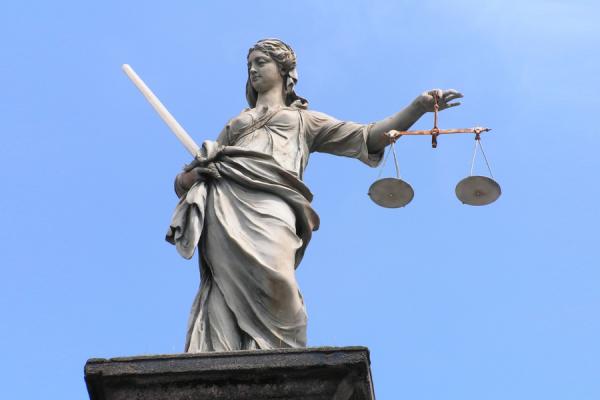 Yet another case study that shows the value of being in a union
The ordeal for this nurse, who is a GMB Union member from South East London, started in 2015 when she was the deputy manager of a care home where she was accused of neglect and ill treatment of residents.
GMB appointed lawyers to represent the nurse when she was questioned by police and then when criminal charges were brought against her. She attended the Thames Magistrates Court and Snaresbrook Crown Court and, finally, in 2017, after 2.5 years, the case was dropped when the Crown Prosecution Service offered no evidence against her.
The nightmare, however, continued for the GMB member when, in 2018, the Disclosure and Barring Service tried on two occasions to put entries on to her DBS record. GMB lawyers again successfully challenged this leaving the member with a clean record.
Meanwhile, as a result of the criminal proceedings, the member was referred to the Nursing and Midwifery Council, the regulatory body for nurses. GMB lawyers again represented the member when the matter went to a full hearing before the fitness to practice committee in 2021. After hearing all of the evidence, the NMC have finally determined that the allegations were not proved and that the nurse is therefore not impaired.
Commenting on her ordeal, the nurse said, "I want to sincerely thank GMB for staying by me during this crisis. I sincerely recommend all workers in health or non-health sectors to register with GMB Union."
Jo Kaucher, senior litigator of UnionLine appointed lawyers, Blackfords Solicitors, who represented the member throughout said, "I am delighted with the results. I am glad to have played a role in ensuring that this member could return to practice with no criminal or regulatory findings being made against her. Being part of the GMB Union, meant this member was able to access legal support at every stage of the criminal and regulatory process since 2015 for which I know she is extremely grateful."
Pete Raven, Branch Secretary, GMB Southern Region, commented saying, "This case shows the value of being a GMB member, particularly when you work in areas where you are vulnerable such as in the NHS and care providers. It is important to be a GMB member before any issues arise. I am often asked for help by individuals with heart-breaking stories and I really want to help, but you need to be a GMB member if you want assistance. This case shows that, if you are a GMB member, regardless of how long it takes, we will do everything possible to support you through some of the most difficult and darkest times in your life."
Enquiries: Pete Raven, Branch Secretary, GMB Southern Region: Peter.Raven@gmbactivist.org.uk