Nurse is relieved following NMC ruling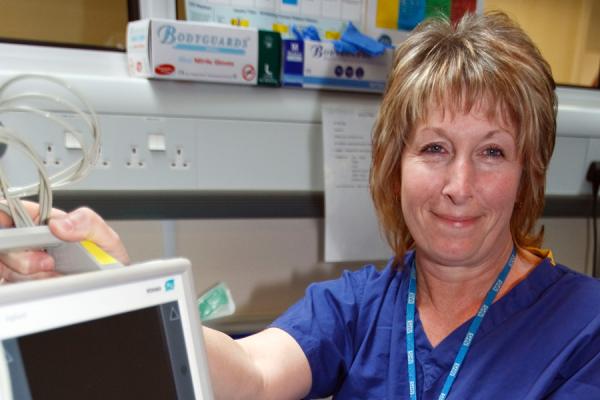 The Nursing and Midwifery Council (NMC) has confirmed that a nurse has no case to answer following allegations that fitness to practice was impaired.
The nurse in question, who is a GMB member and wishes to remain anonymous, was referred to the NMC in 2016 based on an alleged incident in 2014.
Despite the NMC proceedings, the nurse retained the confidence of her employers and continued working throughout. Ultimately, the NMC agreed that the nurse, who was supported by GMB's legal team, had no case to answer.
On hearing the outcome, the nurse said,
'I struggle to find words to say how relieved I am with the outcome. It's as if a huge load has been lifted off my shoulders. I thank GMB for their support. GMB have supported me all the way through this. Others who may be going through something similar need to know that they don't need to go through this alone – there is support out there and I would encourage anyone who is in this job to join GMB.'
The NMC regulates nurses and midwives in the UK and seeks to set and maintain standards regarding, for example, performance, training and fitness to practise. Referrals to NMC can range from anything from incompetence to conduct.
NMC hearings can result in, for example, cautions, suspension, conditions being imposed or, worse case scenario, strike-off. However, as this particular case shows, hearings can also result in a finding of no case to answer.
Gavin Davies, Regional Organiser of GMB, Southern Region, with NHS responsibility, welcomed the ruling saying,
'I am delighted that this GMB member has deservedly been exonerated. NMC performs a crucial role in protecting the public. However, proceedings before the NMC can be distressing for the nurse or midwife involved and the referral process can be lengthy and complex. It is therefore essential that nurses and midwives protect themselves by joining GMB as an allegation or complaint can happen at any time to the best of us.'
Paul Maloney, Regional Secretary of GMB, Southern Region commented saying,
'We understand that any proceedings before regulatory bodies such as the Nursing and Midwifery Council or Health and Care Professions Council can devastate careers and have life changing consequences. It is therefore vital that anyone going through this process seeks GMB support at an early stage – standard GMB membership for nursing staff includes representation before professional bodies.
According to the NMC website, there are currently 692,000 nurses and midwives on its register.[1] In 2015 – 2016, the NMC received 5,451 new concerns, an increase of 4.5% from the previous year.[2] In the last few years there has been a year on year increase in the number of new concerns, with 41% coming from employers and 24% coming from patients / the public.[3]
Commenting on the statistics Paul Maloney further said,
'The statistics show that complaints about nurses and midwives are increasing and the worry is that, with the reduced funding in the NHS, things are only going to get worse.
The Red Cross summed up things perfectly by saying that there is a 'humanitarian crisis' in the NHS.
The government is trying to minimise the scandal by ascribing blame to the public for inappropriate use of A&E as well as a seasonal spike in admissions around the Christmas period.
However, the reality is that there has been a crisis in the NHS for several years.
Reduced funding leading to reduced staffing and overcrowded wards as well as an ill-considered policy on social care put unreasonable pressure on the hard working men and women within the NHS. Then, when things go wrong – staff are blamed, but this is the inevitable consequence of under-funding and mis-management on the part of the government.
The root of the problem is that the government is selling off our NHS. GMB calls on the government to reverse its incremental privatisation of the NHS and to ensure that our NHS is properly funded. The government cannot sell off accountability for health and social care.
If you have been invited to a hearing before a regulatory body, please contact your local GMB representative without delay.
Enquiries: Gavin Davies, Regional Organiser, GMB Southern Region 07930 983 376 or email: gavin.davies@gmb.org.uk
[1] https://www.nmc.org.uk/about-us/
[2] https://www.nmc.org.uk/concerns-nurses-midwives/
[3]https://www.nmc.org.uk/globalassets/sitedocuments/annual_reports_and_accounts/ftpannualreports/annual-ftp-report-2015-2016.pdf