Members write letter to managers at Brighton Care Home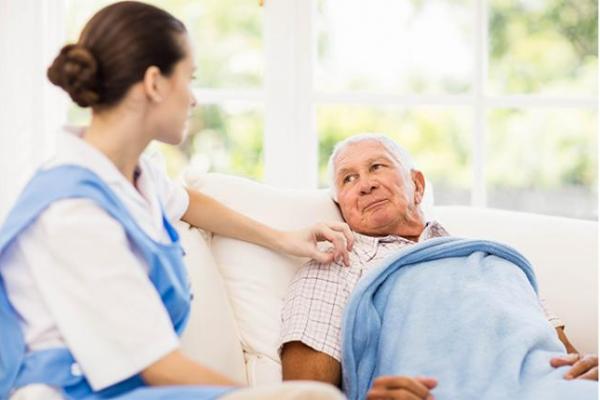 The heartfelt letter to management at the home run by Brighton & Hove City Council lays out concerns over lack of PPE and resident safety measures
GMB members working at Ireland Lodge Care Home have sent their management and council officers an open letter painting a rather graphic picture on the cares and concerns that they have as staff in regard to both client and their own safety.
As the Council and Chief Executive negligently continue to sanction the direct transfer of non-tested patients and service users from Brighton's Hospital and the wider community, they are also ignoring staff calls for better and sufficient quantities of PPE. GMB are concerned that this will put current service users and staff further at risk, along with their families.
Staff have now informed the GMB that the letter is the last chance for the management and the council to provide suitable and sufficient amounts of PPE. They are clear that they hold management and the council responsible for failings to date, and they need to provide hand cleansers as a minimum and start testing all new arrivals for Covid-19.
If they chose to continue to ignore their calls for assistance, they will consider non-cooperation on all further transfers and admissions, and ultimately a possible walkout. They feel they have to do this in order to protect themselves and their loved ones.
Mark Turner GMB B50 Branch Secretary said: "Our concerns mirror those of our members and if management and the council won't take them seriously then we will support our membership in whatever action they deem necessary to protect both residents and themselves alike.
"This is life or death and the employer needs to accept they are falling way short of the duty and provision of care they need to provide under the 1974 Health and Safety Act.
"Staff should be thanked by the families of current residents for taking such a stand and the heartfelt open letter although quite explicit, needed to be shared for all to see.
"We are now awaiting the response from council officers and local management, and hope they will seek to become more supportive in meeting their responsibilities for the benefit of all within the city's run care homes but in the meantime we call for a halt on any further transfer of additional patients to the city's care homes.
The letter is available for download on the right of this page, however it does contain frank wording, and this may be upsetting for some people.
Contact: Mark Turner on 07860787973