Hospital 'rewards' health care heroes with car parking 'scratchcard' costing them up to £500 a year, says GMB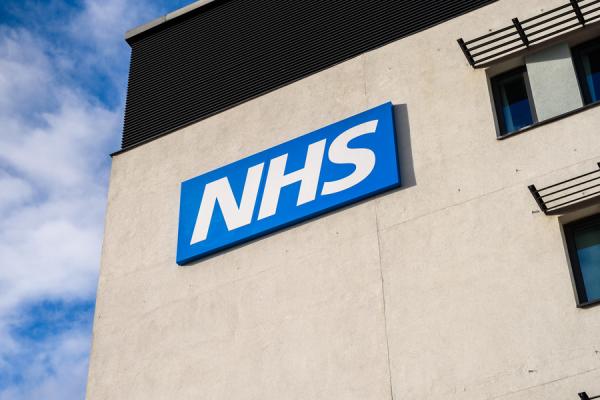 Epsom and St Helier NHS trousered a whopping £3.3 million in car parking revenue last year, GMB analysis shows
A Surrey and South London hospital trust has 'rewarded' healthcare workers on the frontline of the pandemic with a car-parking 'scratchcard' - which will cost them up to £500 to leave their car at work.
Epsom and St Helier NHS trousered a whopping £3.3 million in car parking revenue last year, according to GMB analysis. [1]
Following a short-lived respite period, Epsom and St Helier NHS made a decision on January 26 to reimpose car parking charges for staff, which has understandably caused anger amongst the workforce.
As a show of opposition to this decision, over 200 GMB Union members have submitted a petition to trust Chief Executive Daniel Elkeles, objecting to the charges being reinstated.
Helen O'Connor, GMB Regional Organiser said: "Our members have worked tirelessly to save the lives of local people during this pandemic and they have willingly covered overtime to support the trust to deal with the huge influx of very unwell patients.
"Instead of offering them a reward for their tireless efforts during this pandemic the trust is subjecting these critical NHS staff to additional charges to work around the clock. Staff will now be expected to pay a minimum £500 a year to enable them to park at work.
"GMB members are angry at this injustice and they have submitted this petition as a first step to demand that the trust reverses this decision as a matter of urgency.
"We stand with our members and call on the Chief Executive to do the right thing and return to free parking for our hard-working members, who have been keeping the public safe throughout this pandemic."
Contact: Helen O'Connor on 07506 711 574
NOTES:
[1] In 2019/20, Epsom and St Helier NHS University Hospitals NHS Trust received:
· £3,367,488 in total car parking revenue, of which
· £817,046 was from staff, and
· £2,550,442 was from patients.
The figures can be accessed in the Trust data file here under columns AK and AL: https://digital.nhs.uk/data-and-information/publications/statistical/estates-returns-information-collection/england-2019-20
Most of the figures in this publication are recorded as costs to the Trusts, which is why revenues received appear as negative numbers.