GMB welcome U-turn on Cressingham Gardens demolition plans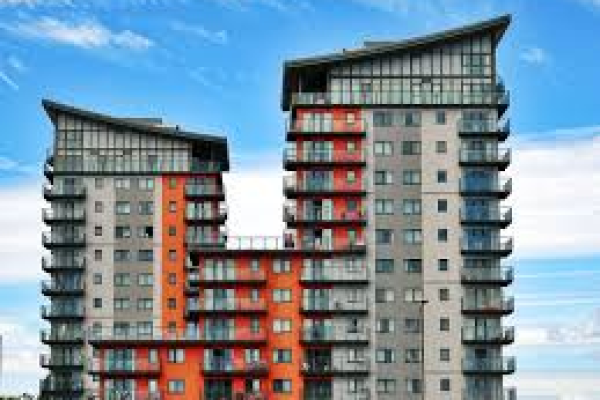 "Residents on estates still facing demolition should take heart from this second U-turn. Residents should know that they can rely on the support of GMB in their campaigns to save their homes", says GMB Southern
GMB have welcomed a U-turn on the decision to demolish Cressingham Gardens estate in Lambeth, after Central government told Lambeth council that it must cooperate with a proposal to transfer the estate to an organisation of residents.
In April 2016 the Cressingham Gardens Community (CGC) organisation, set up in August 2014 by campaigner Gerlinde Gniewosz, asked the Lambeth council to consider transferring the estate to an organisation run by its residents as part of the "People's Plan" for the estate, an alternative to their scheme to demolish and rebuild the entire estate, but the plan was rejected by the council.
However, last week the government announced it had overruled council objections, that the plan would have a "detrimental effect" on regeneration of the area.
Last year, the Sutton Estate in Chelsea enjoyed a similar victory against demolition after Secretary of State for Housing, Communities and Local Government, James Brokenshire, rejected Clarion Housing's proposals to demolish the estate due to there being a significant loss of social housing.
Earlier this year GMB Union passed a motion at their annual Congress calling on the decision to demolish housing estates to be put back in the hands of its residents.
Paul Maloney, GMB Regional Secretary said: "GMB Southern region welcome this U-turn on the proposed demolition of the Cressingham Gardens estate near Brockwell Park in Lambeth. This was achieved after a valiant and long run campaign by the hard pressed residents trying to save their homes from demolition.
"Rather than fighting the residents any longer Lambeth council should move quickly to fill the 35 empty homes on the estate with families on the waiting list.
"GMB is proud to be a supporter of residents on estates facing demolition. GMB Congress twice adopted a policy of supporting residents facing the demolition of their estates unless they are properly consulted and get a fair ballot on any proposal. This is the second U-turn after the Sutton estate in Chelsea was saved from demolition last year.
"Residents on estates still facing demolition should take heart from this second U-turn. Residents should know that they can rely on the support of GMB in their campaigns to save their homes.
"Labour councillors supporting demolition of estates without the consent of residents are out on a limb in the Labour movement. They should pay heed of party policy on ballots and consent and the need to increase the supply of genuinely affordable social homes for lower paid workers. GMB expects nothing less from them."
Contact: Michelle Gordon 07866 369 259 or GMB Southern Region 07970 114 762
Notes to Editors
1] Previous GMB press release "GMB welcome Clarion decision to cancel demolition proposal for Sutton Estate" (4 June 2019) https://www.gmblondon.org.uk/news/gmb-welcome-clarion-decision-to-cancel-demolition-proposal-for-sutton-estate
2] GMB Congress Motion: 400. ESTATE DEMOLITION
Congress notes that the 2015 Congress carried a motion calling for GMB to support residents on estates facing demolition and redevelopment with private dwellings for sale in place of social housing.
Congress notes that there have been positive developments for the residents of the 100 plus estates facing demolition in London and the South of England.
The Leader of the Labour Party has pledged that residents in these estates facing demolition have to be offered binding ballots. The Mayor of London has now produced a policy that residents on most of the estates facing demolition in London must be offered binding ballots.
Congress welcome these positive developments. On the ballots for the estates in London Congress calls for any loopholes and exception to be closed and for residents and the Mayor of London to agree fair and transparent ground rules for the conduct of the ballots.
On the 34 estates facing demolition in London not covered by the Mayor's ballots Congress is calling for the Mayor of London and the entire labour movement to campaign for the individual boroughs to make arrangements to ballot residents on these estates or to explore other options like Community Land Trusts to take over the estates. It's not acceptable for Labour Councillors to ignore Labour Party policy by pressing on with the demolition of estates against the wishes of the residents which they are doing.
Congress reaffirms its commitment to the residents of these estates facing demolition. Congress is delighted to offer congratulations and solidarity to the residents of the Sutton Estate in Chelsea who have so far successfully resisted attempts to demolish their homes which would have seen the developers pocket a profit of £120m from this wrecking a community. These residents can rest assured that they can call on GMB in resisting this land grab by the property developers and speculators.
C28 PETS BRANCH, Southern Region