GMB Southern region calls on government to release BAME report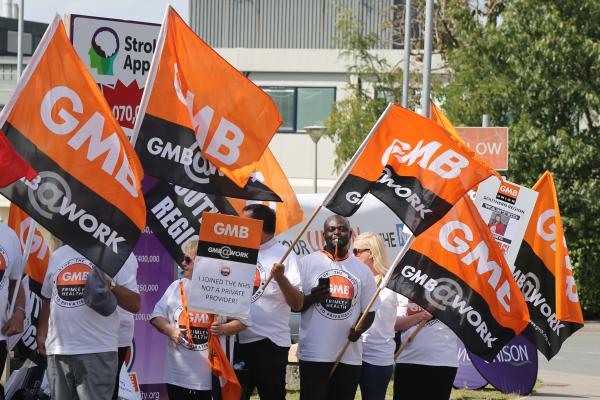 The government is running scared of its own conclusions. GMB is calling on the government to release the coronavirus BAME report. The report, commissioned by Health Secretary, Matt Hancock, and led by Public Health England, was tasked with investigating into why black and minority ethnic communities were early identified to be disproportionately affected by Covid-19.
According to reports, however, the government is delaying release of the report as a result of global events and protests in London.
Paul Maloney, Regional Secretary, GMB Southern Region commented saying,
'It is ludicrous that the government is delaying release of a report dealing with BAME disadvantage and giving the Black Lives Matter protests as the excuse. The protests make release of the report even more urgent. The government is running scared of its own conclusions.'
Many of the reasons why BAME communities are disproportionately impacted by Covid-19 are already well known: low pay, poor housing, poor living standards, lack of access to open spaces, unemployment and poverty – all of which lead to poor health.
Not only that, the government's response to the pandemic has also negatively impacted on the BAME community. Ethnic minority workers are a significant part of the workforce that keeps the country going. BAME workers are on the frontline in the NHS: porters, cleaners, caterers, healthcare assistants, nurses, doctors, administrators, security workers and so on and they are also on the frontline in care homes, shops, public transport and other vital services. However, the lack of PPE and testing has exacerbated exposure to the virus and the impact on these communities.
GMB calls on the government to urgently release the report into why the BAME community are disproportionately affected by Covid-19 and to urgently consult the unions on matters arising.