Croydon Tram Incident: GMB repeats call for independent investigation into safety culture and practices at TfL as inquest opens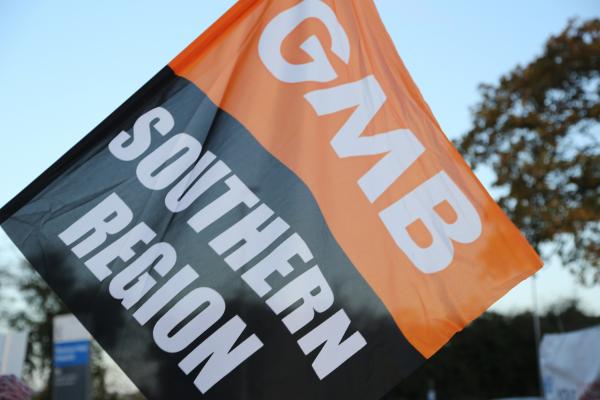 Clear choice between increased safety and increased profit margins and transport users deserve to be better protected, says GMB Southern Region
GMB Southern Region is calling on Mayor of London Sadiq Khan to open a full independent investigation into safety practices employed by transport operators working within the Transport for London (TfL) network.
In addition to the inquest being carried out this week into the specifics of the Croydon Tram incident, GMB Southern Region is calling on the Mayor to widen the scope of this investigation and look at safety practices more generally.
The incident in 2016 cost the lives of seven people, including one GMB member.
Justin Bowden, GMB Southern Regional Secretary, said: "GMB is pleased the inquest into this tragic event is finally taking place. The families of the victims – including one of our members - need some closure and reassurance and our thoughts are with them.
"There must be an immediate end to any links between punctuality and profits for transport operators at the expense of passenger safety.
"The opportunity must not be missed to examine the safety regulations regarding shift length, break times and staffing levels on TfL buses, trams and trains.
"GMB repeats our call, made at the time and passed as a motion at our National Congress in 2019, to look into the safety culture and practices as employed by TfL contract providers.
"Let us be clear, there is a choice to be made between increased safety and increased profit margins, and we feel we speak for all Londoners when we call for transport users to be better protected."
Notes to Editors:
1. Previous Press Release from 22nd November 2016 www.gmb-southern.org.uk/news/gmb-call-on-government-to-heed-union-warnings-on-public-transport-safety
2. Motion passed at GMB Congress 2019:
Motion 412. CROYDON TRAM CRASH INDEPENDENT INVESTIGATION INTO SAFETY AT TFL
Congress backs calls for the Mayor of London to appoint an independent investigation to review why TfL failed to supply critical tram safety evidence to the Croydon Tram Crash Investigators, the Office of Road & Rail and the British Transport Police. On 9 November 2016, the Croydon Tram operated by First Group Tram Operations Limited overturned while over-speeding near the Sandilands Junction, killing 7 and injuring 62 passengers (19 seriously). One of the dead was a GMB Southern member on his way to work. The Rail Accident Investigation Branch Report issued on 7 December 2017 and updated on 26 October 2018 identified a number of precursors to the crash, highlighting Driver Fatigue and First Group TOL's management of this vital safety performance practice as "not in line with standard industry practice" and that "there was significant scope for improvement."   An Audit of First Group TOL's Fatigue Management System carried out by TfL in June 2017 identified a number of areas where First Group TOL needed to make substantial improvements, but TfL's conclusions were kept confidential and not sent to the Investigators, Regulator and British Transport Police until February 2018 and then, only after the Audit's contents were released on social media by a campaigner. Congress wants an independent investigation into the safety culture and practices at TFL and the outsourced contractors running transport undertakings in London and to further review why the Fatigue Audit audits were not sent to the RAIB, ORR and British Transport Police. The link between long hours and deaths and injuries to the travelling public was proved by the findings into the Clapham junction rail disaster when 35 people were killed and 484 injured due to excessive hours of work. It is truly alarming that this lesson has not been heeded by TFL and the outsourced contractors running transport undertakings in London. Unless there is a root and branch change in culture at TFL more people will be killed and injured by outsourced contractors running trams and busses in London. Congress will not tolerate this complacent culture.