GMB launch Work to Stop Domestic Abuse Charter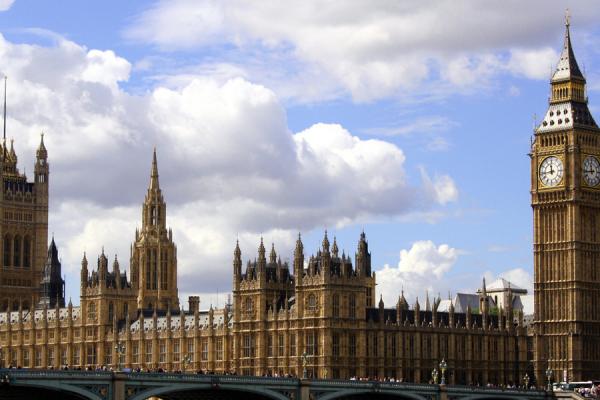 We call on employers to back our 'Work to Stop Domestic Abuse' pledge as incidents hit epidemic levels
GMB, Britain's general union, will today issue a call on employers to back a new initiative to support workers experiencing domestic abuse.
The union is asking employers to sign up to a 'Work to Stop Domestic Violence' charter which will be launched at the House of Commons this afternoon [1].
GMB's charter calls on employers to support employees experiencing domestic abuse will not be disadvantaged at work, will be supported with access to services and information and that all employers train staff to be able to appropriately and confidently support staff.
The Charter launches at a House of Commons meeting this afternoon chaired by Stephanie Peacock, MP for Barnsley East and a GMB member.
According to newly published data from the Crime Survey for England and Wales (CSEW) for the year ending March 2018, an estimated 2.0 million adults aged 16 to 59 years experienced domestic abuse in the last year (1.3 million women, 695,000 men) [2].
Alongside the release of the charter and a workplace policy, GMB has released anonymous testimony from members who have experienced domestic abuse – and the importance of having supportive employers [3].
Nell Andrew, GMB National Equality and Inclusion Officer said: "With at least 2 million people experiencing domestic abuse in England and Wales, domestic abuse has a devastating impact on individuals and their families across the country.
"Workers have for far too long been told that domestic abuse was something that was a 'personal issue that shouldn't interfere with work'.
"Domestic abuse is a workplace issue and people experiencing it are often subject to disciplinary action or job losses, often through no fault of their own. Members have lost their jobs due to the abuse they have experienced at home.
"We need employers to stand up for their staff and make the workplace a truly safe and supportive space for everyone.
"GMB's charter's and accompanying policy will engage employers in ensuring that staff have the support, signposting and safe in the knowledge that they will be believed and not disadvantaged, if they choose to disclose.
"A poster, a policy, a person who is trained to support staff facing domestic violence - these are the small things that our members tell us make a big the difference to their lives. A small thing that can save lives."
Stephanie Peacock, MP Barnsley East and GMB member said: "GMB's campaign to ensure that workplaces across the UK have domestic abuse policies is long needed. It builds on Labour's policy for companies to give paid leave those experiencing domestic abuse and ensuring that there is a safe working environment for all staff.
"The brave GMB members who have shared their experience of domestic abuse and the difference a supportive workplace can make are not only a credit to the movement but will also help countless men and women they may never meet.
"I look forward to seeing this charter being signed by employers up and down the country and what better place to launch that with Labour MPs in Parliament."
Contact: GMB press office on 07958 156846 or at press.office@gmb.org.uk
NOTES TO EDITORS
[1] GMB 'Work to Stop Domestic Abuse' Charter - https://www.gmb.org.uk/domestic_abuse_charter.pdf
[2] Domestic abuse: findings from the Crime Survey for England and Wales: year ending March 2018 (22/11/18) https://www.ons.gov.uk/peoplepopulationandcommunity/crimeandjustice/articles/domesticabusefindingsfromthecrimesurveyforenglandandwales/yearendingmarch2018