GMB demand talks with Swindon Council to avoid industrial action at Chiseldon School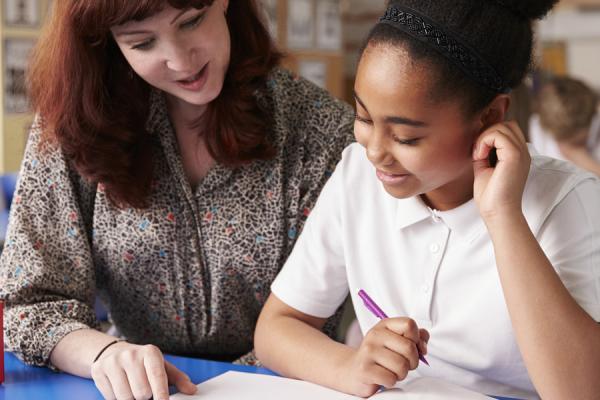 "If nothing is different, then every school in Swindon is at risk of similar levels of job cuts, that will compromise safety and educational standards across the town, as well as putting hundreds of jobs at risk", says GMB Southern
GMB, the trade union for school support staff, has raised the prospect of possible industrial action at Chiseldon School in Swindon, to prevent job cuts that the union believes will lead to unsafe staffing levels.
Chiseldon School is preparing to reduce the number of teaching assistants from 8 to 3. From September, each class – some with up to 30 pupils - will only have a single, unaccompanied teacher. GMB has campaigned over the issue of rising levels of violence in schools, and the union expresses deep concerns that the measures that Chiseldon School is proposing, whereby teachers can summon help by telephone message to the reception desk, just won't work.
In 2018, GMB organised a conference on Violence in Schools at the County Ground in Swindon, that was addressed by a leading academic expert on violence committed by young people, by expert educational practitioners, a head teacher, a teacher and a teaching assistant, and by an expert in health and safety law. The conference was well supported by Swindon Borough Councillors from both the Conservative and Labour parties. Unfortunately, no officers from the council attended, and they did not ask for details, or seek talks on the issue afterwards.
GMB has spoken with other trade unions with members at the school, and there is widespread concern that the staff cuts will potentially compromise standards and safety.
Andy Newman, GMB Branch Secretary said: "Let me be absolutely clear, GMB believes that the proposed staffing levels at Chiseldon School from this September would put both staff and pupils at risk. In our professional opinion, the school will simply not be safe.
"GMB has been raising our concerns privately, and behind closed doors, with Swindon Borough Council for several weeks, but we have been forced to go public, because the school has just proceeded full steam ahead.
"Swindon Borough Council has tried to pressurise GMB not to go to the press, but we believe that we have a moral and ethical duty to speak out in the interests of safety.
"GMB is not balloting for industrial action yet, but it is being actively considered, and we are discussing the prospect with the other trade unions.
"GMB is deeply frustrated by the failure of Swindon Borough Council to take our concerns seriously. Swindon Borough Council has been asked for talks by GMB, but has refused to pause the job cuts to allow those talks to proceed. This means that the jobs would already be lost before any talks have even got started.
"What is of particular concern is that, despite several requests from GMB, neither Swindon Borough Council, nor Chiseldon School, have been prepared to explain what is different about the finances of this particular school. If nothing is different, then every school in Swindon is at risk of similar levels of job cuts, that will compromise safety and educational standards across the town, as well as putting hundreds of jobs at risk."
Contact: Andy Newman 07540 859227 or GMB Southern Press Office 07970 114762