GMB calls for resignation of members of Brighton Council Exec Team over City Clean failures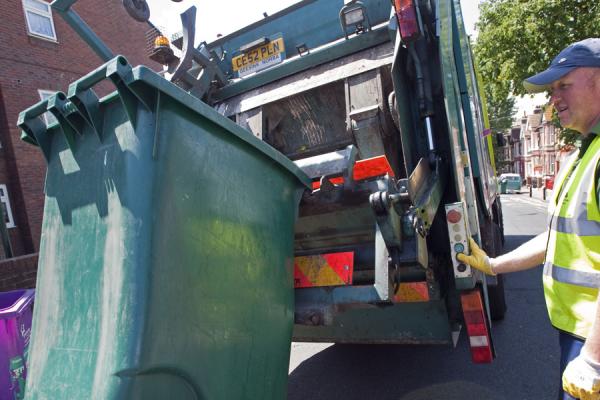 "It has become clear from this fiasco that those in lofty and well paid council positions whom we trust to oversee services on our behalf appear to be the least capable or trustworthy to do so", says GMB Southern
GMB Union are calling for the resignations of Brighton and Hove City Council Chief Exec Geoff Raw together with the city's Executive Director of Economy, Environment and Culture Nick Hibbard for a number of serious failings in their organising of Brighton and Hove City Clean and Hollingdean Depot and the service it provides.
The failings which GMB have concerns over could potentially see some of the councils most senior management team linked to a number of spurious investigations, grievances and suspensions, against GMB workplace officials and members, either through their direct support of actions taken at the depot or by not dealing with rogue management acting off their own agenda.
Further recent alarms have also come to light in regard to senior administrative management incompetence, which has placed the City Clean service in the city at risk of losing their operator's licence through being non-compliant with a number of legal necessities and requirements. Meaning should the Traffic Commissioner's office choose to enforce notice for a number of on-going breaches, it would result in the closure of the city's refuse and recycling service and in doing so pose a direct threat to hundreds of jobs within the city's current service.
GMB are therefore calling for those ultimately responsible, Nick Hibbard as head of the environment service and Geoff Raw as Chief Exec of the council to immediately resign, for the good of the service, jobs, the city and its residents. This is as a result of them directly choosing to ignore their responsibility's overseeing the running of the service, or by inadvertent failings which have resulted in such incompetence being allowed to happen over such an extended period of time unchecked.
Mark Turner, GMB B50 Branch Secretary said: "In all my time and historical involvement with City Clean, involving all the various management structures and personnel I have come in contact with, I've never seen such basic incompetence which has led us to having the threat of having the city's operating licence withdrawn and the service shut before.
"In doing so they potentially have endangered the livelihoods of every employee working within the service and have only recently brought this to the attention of GMB because it appears they now require Union Reps and member's assistance to get them out of a very deep hole with the Traffic Commissioners.
"It must be said that strangely those will of course be the same Union Reps that the council require the assistance of now, who have come under increasing unfair scrutiny and unsanctioned investigatory and reporting processes, or to give it its real name management bullying by the council over recent months."
Gary Palmer, GMB Regional Organiser said: "The checks and balances required by law to operate City Clean services within the city should be automatically in place and written in stone, but it's become clear from this fiasco that those in lofty and well paid council positions whom we trust to oversee services on our behalf appear to be the least capable or trustworthy to do so.
"I've no doubt that when the report of this debacle becomes available, those always able to deflect responsibility will indeed seek to do so on to either those already departed from the council or someone in the organisational structure who probably never even knew they were responsible in the first place.
"In regard to the treatment of GMB reps and members, the jury is still out as far as we are concerned in deciding if that approach has been officially sanctioned at the highest level within the paid service at BHCC or they have alternatively simply just not given City Clean the attention and support they are paid to do so.
"Either way our members have suffered as a result. So it's time for the Chief Exec and Head of the Environment Service to step aside for someone with the vision and the drive to resolve the numerous on-going issues and managerial errors and to re-set industrial relations from one of the current organisational sustained attack on GMB Reps and members to one more in tune to partnership working to get the City Clean service back on track for the benefit of Brighton's residents and staff."
Contact: Gary Palmer 07552 165950 or Mark Turner 07860 787973 or GMB Southern Press Office 07970 114762