GMB call on Sussex CCG's to protect jobs after Thames Ambulance PTS exit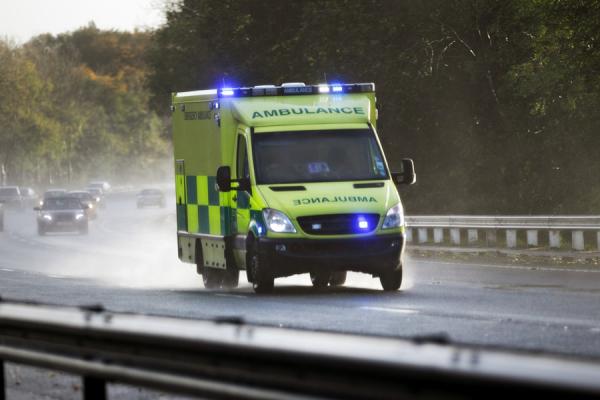 "We will not allow Thames Ambulance to walk away and leave a mess which everyone else has to resolve on their behalf", says GMB Southern
GMB have called upon Sussex CCGs to do the right thing to protect jobs by supporting South Central Ambulance Service (SCAS) to provide roles for willing ambulance professionals, following Thames Ambulance's exit from their Sussex Patient Transport Service (PTS) contract. The union are also calling for Thames Ambulance to be prevented from bidding for PTS contracts in the future following their substandard treatment of staff during their exit.
With the redundancy consultation closed, 35 members of staff now await notification of the end date of service provision by Thames Ambulance within the Sussex PTS contract. Thames Ambulance have chosen to make all staff redundant as an alternative to any other number of options which could be discussed with representatives from the GMB Union, CCGs and SCAS.
Thames Ambulance have told GMB the redundancies and business closure liabilities which are estimated to cost around £550,000 have come about because of a business rationale for leaving the Sussex contract being based (but as yet unproven) on month on month on-going losses.
GMB believe that same money could keep GMB Members and their staff fully employed going forward back within the NHS and are calling for an alternative hybrid model which would allow those who wish to take redundancy to do so and those who seek to transfer and stay delivering the Sussex PTS service to do so with SCAS.
Gary Palmer, GMB Regional Organiser said: "GMB are condemning Thames Ambulance Group for allowing their own contract and managerial failures to destroy the lives of dedicated ambulance staff who find themselves without jobs because of Thames owners' corporate greed.
"Thames Ambulance will walk away now and simply go on to try to seek other contracts within the NHS, blaming everyone else but their own managerial ineptitude. They seem unconcerned that they are leaving 35 staff members devastated and confused as to why both they and the Sussex CCGs have allowed this to happen again within the Sussex PTS contract. Meanwhile, South Central Ambulance Service continue to try and put back in place a fully in house PTS NHS provision, similar or better than the one provided once by South East Coast Ambulance Service (SECAmb).
"A transfer of staff could easily have taken place over to SCAS if Thames Ambulance had really wanted to. However, the chance to try to negotiate out of the contract and still keep money in their pockets below the full liability's they now find themselves potentially paying out was the only driving force for them. This clearly shows that Thames Ambulance Ltd were always about profits and not patients and certainly not about the staff they had both transferred in from SECAmb back in April 2016 or gained direct employment since.
"GMB have and will continue to work closely with SCAS to seek alternatives but the CCG's must step up and provide direct intervention to negate what is still a legacy issue similar to the collapse of Docklands Medical Services and Coperforma, the CCGs' infamous chosen provider of the combined Sussex clinical commissioners led by Accountable officer Wendy Carberry, who proved not to be so accountable in the end with her promotion within the commissioning group.
"GMB will not allow Thames Ambulance to walk away and leave a mess which everyone else has to resolve on their behalf. If they do then GMB will be seeking any political, and any commissioning support it can to make all others across the country aware of the plight for patients and staff they are liable to see if contracts run by or involving Thames Ambulance are likely to develop.
"No private provider is worth the amount of stress, worry and sorry that Sussex patients and staff have had to put up with when commissioners blindly follow procurement procedures designed to smash the NHS. They are morally duty bound to put this mess right and GMB will be campaigning robustly to ensure that happens."
Contact: Gary Palmer 07552 165950 or GMB Southern Region 07970 114762