GMB call for full disclosure and consultation over SWAST's 'Our People' plan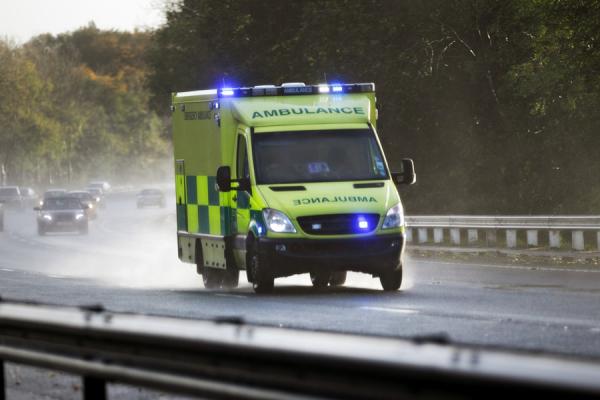 "Once again it's the Trust's most valuable resource, its staff, that come last on Chief Exec Ken Wenman's to do list", says GMB Southern
GMB, the union for Paramedics and Ambulance professionals, are calling for South Western Ambulance Service Trust's (SWAST) Chief Exec Ken Wenman to correct his failure to fully consult on potential significant changes to terms and conditions of current Ambulance staff. The union are also calling on Mr Wenman to fully involve GMB in working through the impact that changes to frontline roles and rotas along with possible station closures will have upon long suffering employees of the trust.
Ken Wenman and his Trust Management Team came in for severe criticism in October 2018 following an independent report by Plymouth University Business Schools Professor Duncan Lewis. The report came as a result of extensive accounts of bulling and harassment within the Trust. The report found that when it came to employment relations, the Trust must adhere to a form of ethics and values, and that proper engagement with staff was vital when making decisions, especially those that affect them directly.
SWAST's 'Our People' plan which proposes the closure of ambulance stations, and as a result changes to staff's terms and conditions, has been developed over many months with teams from Management, Estates, HR, and the Trust's close partner stakeholders. The Trust however have continued to exclude staff in the process, despite the decision making effecting them the most.
On the issue of closing or re-siting Ambulance stations, the Trust have elected to spend public monies to commission private sector analysts ORH to make robust, data-driven decisions to identify advantages for business within the NHS. This is instead of asking front-line crews, working on a day to day basis, about how they feel about the closing of stations, changes to their job roles and rota's and the detrimental affect it might have on both patient safety and their own work-life balances.
Gary Palmer, GMB Regional Organiser said: "Once again SWAST and its Chief Exec Mr Wenman have made claims that changes forced through by the Trust will improve the working lives and welfare of the very people he refuses to consult about on those changes in the first place.
"Even as we continue to deal with the fallout of his last foray into improving staff lives, by enforcing a rota change through which many are still to date finding unmanageable and damaging to work life balances alongside constant over run issues, we can see from this that the Trust intend to change them again without consultation.
"It is unbelievable just how arrogant Ken can be when it comes to what he feels he can just change without speaking to those it affects the most. Once again it is the Trusts most valuable resource, its staff, that come last on Chief Exec Ken Wenman's to do list.
"Changes to the Trust's estates and the resulting closures of Ambulance stations across all counties, along with the proposed job role changes and further rota reviews, would potentially mean that Kens plan to recruit 240+ people to the trust over a two-year period would see similar amounts or more experienced long serving qualified front line professional depart the NHS after having enough of being ignored, unappreciated, bullied and simply used as Ken's personal disposable resource.
"GMB are calling for full and open disclosure of planning to date by the Trust, above and beyond the current glossy but hollow proposal on the table. We also want there to be meaningful consultation with the GMB over possible significant changes to terms and conditions of its members and SWAST staff."
Contact: Gary Palmer 07552 165950 or GMB Southern Press Office 07970 114762