GMB call for Nviro staff in East Sussex to be brought in-house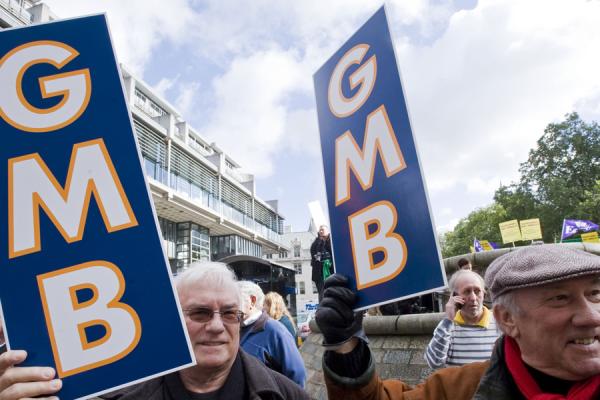 "Our members cannot go on being treated so disgustingly by an employer contracted by the Council with no end in sight to the current issues", says GMB Southern
GMB, the union representing cleaning staff working for Nviro cleaning contractor in East Sussex County Council, has today called for the company to have their contract removed and for all staff to be brought in-house to work directly for East Sussex County Council.
The company provides cleaning services to schools, libraries and other buildings within East Sussex County Council responsible for ensuring that day to day cleaning of schools is to a high standard.
In April, staff previously working for Churchill's Cleaning contract in the Council were transferred to Nviro cleaning contractor and the staff and service users have been plagued by constant unacceptable treatment since day one.
Since April there have been ongoing issues with Nviro. Most concerning to GMB members has been the failure to ensure that staff are being paid correctly, with some staff being underpaid by hundreds of pounds on an on-going basis. For a number of schools, Nviro has failed to provide the basic day to day cleaning services that ensure schools are not posing health risks to children and staff. The company have failed to complete the essential summer period deep clean of schools and have not provided the basic cleaning equipment and supplies for staff to carry out their essential work.
Lib Whitfield GMB Regional Organiser said: "Nviro cleaning contractor is an absolute disgrace. Low paid workers are being forced into poverty by their failure to correctly pay their staff and their solution to this problem so far has been simply to ask staff to email them if there are pay issues. No Nviro senior manager has at any point deemed it necessary to even meet with the staff to resolve hear the devastation that this is causing them nor to resolve matters face to face. A number of staff have been suffering pay issues for months on end with little resolution in sight.
"We have been approached by not only our own members working for this disgraceful employer but also by business managers and head teachers who are writing to the Council regularly about the complete failure to deliver the basic service to schools to protect children and staff from the spread of germs but also about their consistent disregard for Nviro's own staff.
"Our members are being treated like modern day slaves, working exceptionally hard on already low wages without the basic materials needed for their jobs and all whilst not being paid the correct wages. Yet these staff are so dedicated to doing their best to keep these services running, unlike their charlatan employer, that they turn up for work day after day
"Numerous staff in this contract also have English as a secondary language so are struggling to find a way through this current crisis in the service and their employers response is simply "email us".
"GMB has met with the Council and has repeatedly contacted Nviro about these issues. We are aware the Council has issued a persistent default notice to the company but our members cannot go on being treated so disgustingly by an employer contracted by the Council with no end in sight to the current issues.
"We are now calling on the Council to remove Nviro from this contract and bring the cleaning contract back into the Council's own remit. It is a disgrace that private companies can be paid public money and not deliver even the most basic of services to our schools and pay their staff the wages they have worked for.
"GMB has contacted all members working in this contract and we will fight for every member to be given the money they are owed and for Nviro to be removed from this contract."
Contact: Lib Whitfield 07583 182085 or GMB Southern Press Office 07970 114762