GMB blame incompetent managers for AA profits decline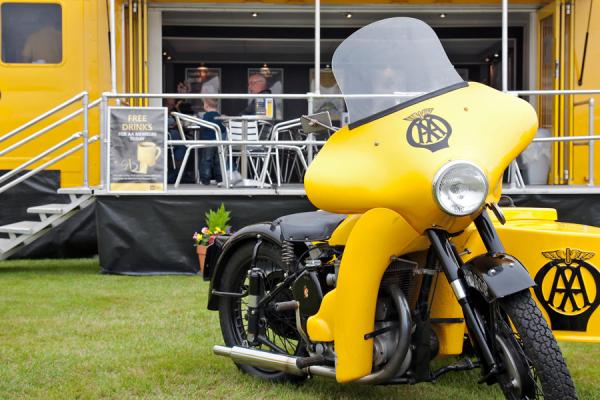 "The share price and profits will be hit further as the AA lost a wages claim at Southampton Employment Tribunal with a potential cost of up to £7m per year", says GMB Southern Region
GMB, the union for workers in the AA roadside assistance firm, commented on the latest statement from AA showing profits down by two thirds in the first half of 2018.
Paul Grafton, GMB Regional Organiser said, "GMB notes the drop in profits and in the share price. Our members are not surprised as the drop is due to incompetent management of the once great car breakdown company.
"This incompetence has led to the AA falling to its knees and blaming high workloads during the bad winter of 2017/18 when in fact the winter of 2017 was the 5th warmest since records began according to the MET office.
"GMB disagrees with the AA financial statement to the city as its simply that the AA has cut its staffing levels to the bone. This leaves GMB members extremely frustrated and angry.
"They have been reporting back that some AA members are being left at the roadside for many hours as the staffing levels that were reduced by the private equity led company.
"The AA need to start investing in their staff for the future instead of paying their directors huge sums of money each year.
"It is going to become even harder for the AA. GMB expect the share price and profits to be hit even further as the AA lost a wages claim at Southampton Employment Tribunal with a potential cost of up to £7m per year.
"There are in the region of 5000 staff that can now raise claims against the AA leaving them with a potential deficit of up to a further £7million a year in extra wage claims. The AA were fully aware they owed staff money for many years and decided not to pay staff appropriately and in line with legislation."
Contact: Paul Grafton on 07714 239 092 or GMB Southern Press Office on 0758 303 9451
Notes to editors:
1] 'Pothole epidemic' and cold winter hits AA profits
2] 2017 UK's fifth warmest year on record, says Met Office
3] AA label themselves 'incompetent' as holiday pay underpayment of £7 million per year stopped by GMB win at Southampton Tribunal