AA label themselves 'incompetent' as holiday pay underpayment of £7 million per year stopped by GMB win at Southampton Tribunal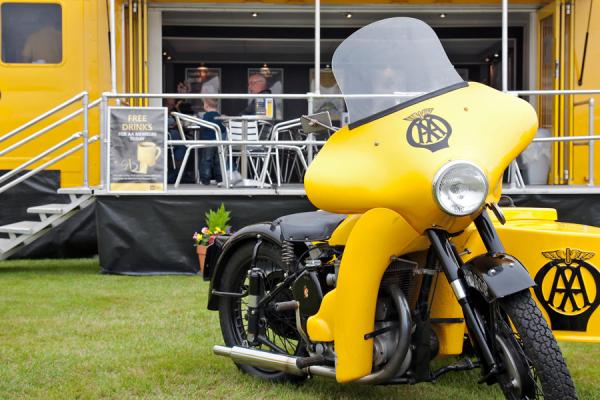 This important victory demonstrates the importance of Independent trades unions in defending and enforcing the legal right of workers", says GMB Southern
An Employment Tribunal in Southampton today ruled in favour of GMB claims to challenge AA underpayment of holiday pay of around £100 per day and in some cases more to staff. This is an underpayment of around £2,000 per person per year. For the 3500 AA staff this amounts to £7m per year.
Both AA and IDU and the in house staff association were aware that the AA was underpaying holiday pay for years and were in discussions for at least 18 months prior to the Employment Tribunal, according to their announcements. The IDU did not in that time choose to support its members by submitting Employment Tribunal claims to protect their members. GMB on the other hand did so. This led to today's win for AA workers at the Tribunal. The AA and the internal staff association the IDU mysteriously rushed to deal with the issue in advance of the Tribunal hearing and made some fundamental errors in doing so. The AA and the IDU announced to staff that they would include all types of payment in any holiday pay.
Under the Working Time directive, the courts have ruled that holiday pay calculation has to include all normal remuneration, including overtime, call out and standby plus bonuses/incentive payments and regular commissions to pay for the 20 days of statutory holidays.
During the Tribunal Deborah Gallagher, Head of Employee Relations at AA, admitted the AA had been incompetent, in relation to its failure. It was revealed in an agreement made over average holiday pay was in fact only a text message and not a legally binding agreement between the in house staff association and the AA.
Gallagher also originally said in her witness evidence that staff would gain average holiday pay for all of their annual leave entitlement when in fact staff would only get the first 20 days and not the full entitlement staff were expecting. Gallagher has since credited the internal announcement to AA chief David Brambell in a bid to distance herself from it, and subsequently had to change her witness statement on the day of giving evidence as she had supplied the Tribunal with misleading and inaccurate information.
Paul Grafton, GMB Regional Officer said: "This big win for GMB members at the employment tribunal in Southampton today stops AA underpayment of holiday pay of up to £2,000 per person and sometimes more per year for the 3500 staff AA staff across the country.
"GMB encouraged members to protect their legal rights to have all elements of normal pay reflected in holiday pay by filling employment tribunal claims. This was to force management and the in-house staff association to address the legal requirement that all elements of normal pay are reflected in holiday pay. They were dragging their feet.
"The AA management was forced to admit at the tribunal that it had been incompetent. The GMB believed that staff were misled in relation to the holiday pay announcements but when cross examined, Deborah Gallagher said "she was unable to comment on what any given reader's assumption would be".
"I could only conclude that this was a sweetheart deal between the IDU and the AA, but this is not unusual".
"This important victory demonstrates the importance of Independent trades unions in defending and enforcing the legal right of workers. GMB encourage workers with queries relating to their holiday pay to get in touch with us".
Contact: Paul Grafton 07714 239 092 or GMB Southern Press Office 07970 114 762
Please see available for download on the right a letter from GMB to Simon Breakwell, AA Chief Executive.