Chances of strike action recede at St George's Hospital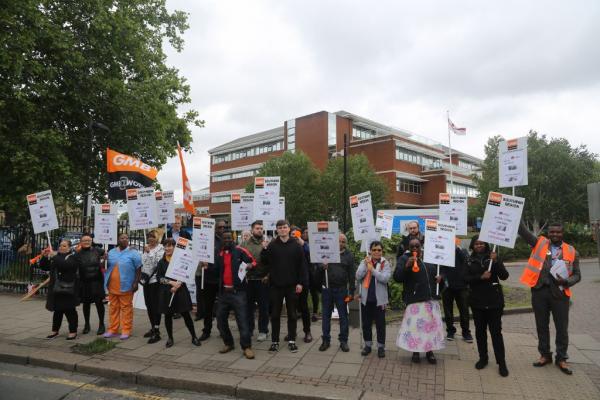 "We have received very welcome guarantees covering the vast majority of staff but we are still looking for management to provide further assurances in the meetings which will held over the next few weeks", says GMB
Chances of strike action at St George's Hospital in Tooting have receded following productive talks between the union and Mitie.
GMB members have been locked in a lengthy dispute with NHS contractor Mitie who hold the cleaning and catering contract in St George's Hospital. The dispute was sparked by restructure plans to cut significant numbers of jobs and hours which were announced in May.
99.6% of GMB members voted to strike in defence of the service and their terms and conditions. Strike action is now less likely due to the improvements in the situation being achieved in on-going talks.
Helen O'Connor, GMB Regional Organiser said: "The progress made in meetings, with significant reductions in the numbers of staff negatively impacted, is positive but talks will continue to ensure that no GMB member is left behind and that working conditions and jobs are protected.
"We have received very welcome guarantees covering the vast majority of staff but we are still looking for management to provide further assurances in the meetings which will be held over the next few weeks.
"At this stage the likelihood of a strike has been significantly reduced but GMB and our members have a mandate to pursue industrial action if a full satisfactory agreement is not reached."
Contact: Helen O'Connor 07506 711574 or GMB Southern Press Office 07970 114762