Brutal working conditions and poverty pay trigger hospital lunchtime walk outs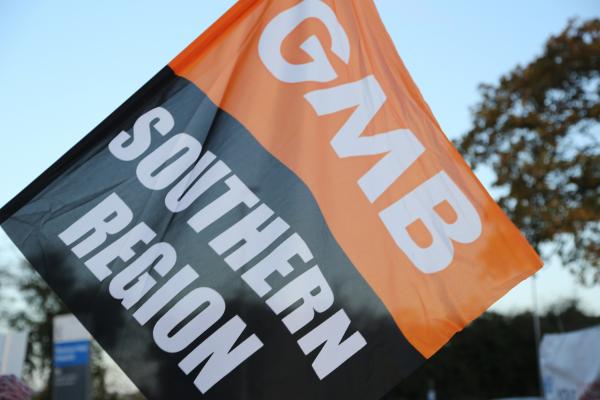 NHS workers must unite against the governments derisory 3% pay offer and fight for a restorative 15% pay rise says GMB
Many outsourced workers will get nothing out of this deal and GMB union is recommending that all members vote no and unite to fight for a restorative 15% pay rise.
GMB NHS members are set to stage lunch time walk outs in hospitals across London and the South East on Tuesday the 17th of August [1].
NHS pay has been subjected to deflation for more than 10 years and research by GMB union suggest that NHS staff across the pay bands have lost up to 15% of pay over the past decade.
All staff are finding that roles and responsibilities are growing as the value of their pay is diminishing and hospital outsourced workers are hardest hit.
GMB UNION is currently running a consultative pay ballot on the national 3% pay offer which closes on Sept17.
Helen O'Connor, GMB Organiser said:
"NHS staff are angry that they have delivered so much for this country during the worst of the pandemic yet this government refuses to recognise their contribution.
"With inflation predicated to rise to 4% before the end of the year and pensions contributions going up, a 3% pay rise means that the pattern of holding down pay in the NHS is set to continue.
"Our members are concerned that the strategy to continue to drive down pay is railroading experienced staff out of the health service and this has serious and potentially deadly consequences for patient care.
"Our outsourced hospital workers are increasingly unlikely to get any pay rise at all which is the hidden scandal in all of this.
"A winter of discontent is building within the NHS and the GMB union will robustly fight deteriorating pay, terms and conditions of our NHS members.
"Our members are demanding that this government offers all NHS staff a pay rise reflective of their immense worth to society."
Notes to Editors:
[1] GMB Southern Region | NHS Day of Action on 17th August (gmb-southern.org.uk)