British Gas members on strike all over the region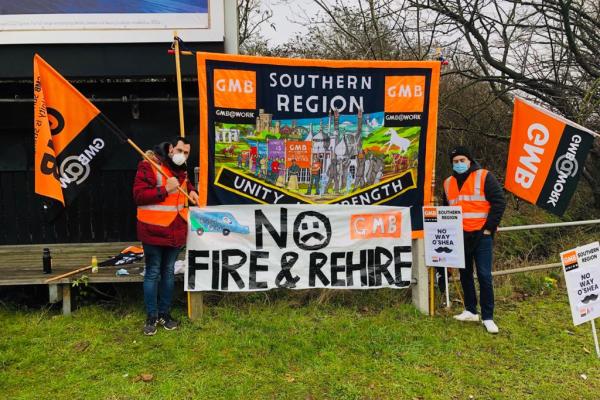 Take a look at our gallery of photos from throughout this dispute - we've had picket lines all over the region!
GMB, the union for British Gas, are so proud of our members for standing up to their managers in 2021. Having refused to accept the scandalous proposed changes to their terms and conditions – which would see members working the equivalent of a month's extra work for no money – our members have been out on strike repeatedly all over the region.
This dispute is so important because of the 'Fire & Rehire' tactics being employed by the British Gas management. GMB are being very clear that if British Gas are able to get away with this, many others will look to follow suit and slash the working terms and conditions of their workers. Maybe your employer will be next? So please support these members, as they may well be fighting to protect your job as well as their own.
Of course, being on strike takes a cost, and these members are going without pay for each day on the picket line. If you can, please consider making a contribution to their strike fund. You can do so at https://www.crowdfunder.co.uk/british-gas-strike-fund
Come rain or shine (or even snow) our members have been out, standing up for themselves, each other and their collective rights. Take a look at some of the pictures of them, some of them in some very famous places!