GMB members in Brighton Housing Team to strike for pay fairness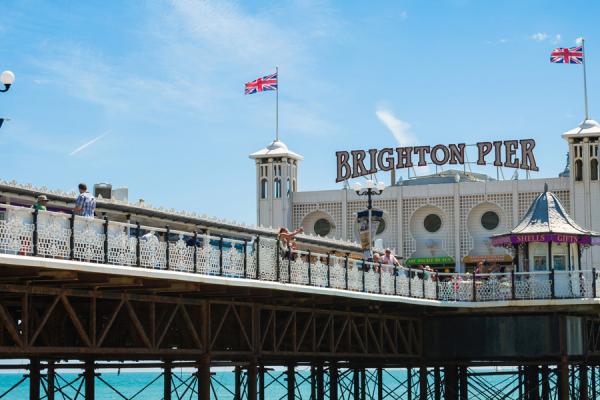 "Our door remains open, but our members will not accept a pay cut in order to gain parity with their colleagues on sick and holiday pay. This is robbing Peter to pay Paul and is unacceptable", says GMB Union
GMB Members in Brighton & Hove City Council's Housing Repairs Team have today confirmed that they will be taking strike action for 5 days from Monday 7th September.
The action as a result of BHCC's failure to honour their promise to settle a pay claim lodged with the previous service supplier Mears Ltd. The members were subsequently TUPE transferred back in-house on 1st April and are now once again employees of BHCC.
The claim is in the main about harmonising the transferring workforce's holiday and sickness schemes amongst the team, to allow all transferring members of staff equal amounts of holiday entitlements and access to sick pay as their colleagues.
Despite staff delaying taking action whilst negotiations continued, allowing the council time to come to the table with an acceptable offer, BHCC have chosen instead to use this time to create an evaluation scheme for roles within the trades. This scheme would see considerable pay cuts for many of the staff, in order to gain access to sick pay scheme.
Mark Turner GMB B50 Branch Secretary said: "Our members' patience has finally run out, I'm afraid. Two or three times now they have postponed action in order for the Council to complete this piece of work or re-evaluate another. Every time though it's led to a knock back to their claim, but then immediately followed by 'give us more time', for the same pattern and response to merely repeat time and time again.
"This fight for parity has gone on since October 2019 and to now simply offer pay cuts for some to allow colleagues entry into a sick pay for all is just not acceptable after 11 months of discussion.
"The council can dress it up in as many ways as they like, but the result is clear that many will see their pay cut by thousands of pounds."
Gary Palmer GMB Regional Organiser said: "We can only apologise to the city's residents who will be affected by the knock-on effect either directly or indirectly as a result of any such a strike. But this first round of strike action will see a halt to all repairs, emergency or otherwise, for 5 days for the week commencing 7th September.
"During that period, if the Council do not change their approach, we will further notify and issue additional dates for industrial action over the coming weeks.
"Of course, it's never too late to talk and our door remains open, but our members will not accept a pay cut in order to gain parity with their colleagues on sick and holiday pay. This is robbing Peter to pay Paul and is unacceptable.
"The Council must come back this time with a meaningful offer if our members are to step back either prior to or during industrial action."
Contact: Gary Palmer on 07552165950 or Mark Turner on 07860 787973
Previous Press Release on the subject is at https://www.gmb-southern.org.uk/news/gmb-issue-strike-action-notice-brighton-housing-maintenance