'A trailblazer for equal pay and workers rights,' GMB mourn the passing of ex-National Secretary, Rita Stephen.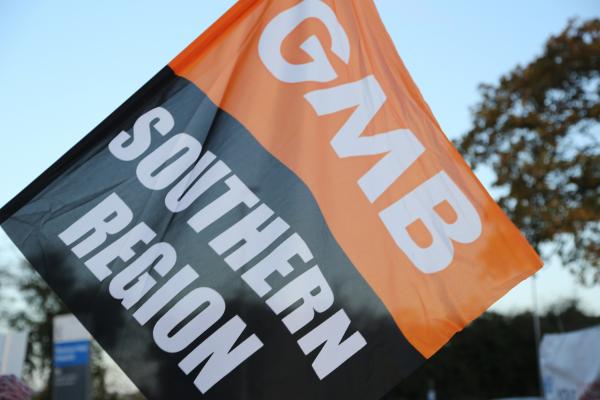 GMB Southern Region today paid tribute to Rita Stephen, National Secretary for the Clerical and Administrative Workers Union (CAWU which later changed its name to APEX) which merged with GMB, who sadly died aged 94.
Rita was one of the pioneers of the Trade Union movement of the 60's and 70's, fighting and winning battles for equal pay for women workers with a number of employers. Working from the Southern Regions Welling Office, she oversaw numerous disputes, winning big increases for workers such as typists, secretaries and clerks, after the employers refused pay them in line with men.
Born in Glasgow, Rita left school and got a job as a telephonist at the post office where she worked for 17 years. It was during this time she became involved in the Union of Post Workers, becoming a shop steward prior to winning a union scholarship to study at the London School of Economics.
After studying both there and in Canada she returned to the UK where she joined the CAWU, being promoted to National Secretary in 1965. In that position she advocated the strategy of 'militancy within the law,' leading strikes against employers who resisted implementing equal pay for women workers.
Her status in the union was such that she occupied union seats on a diverse number of bodies including the Monopoly and Mergers Commission, the Food Standards Committee and even the British Wool Marketing board. Retiring from the GMB in 1990, she remained active in the Greenwich Labour party and the policy research Smith Institute.
'Rita was a trailblazer for equal pay and women in the workplace,' said Paul Maloney, Regional Secretary of GMB Southern Region.
'She was a true pioneer of the union movement, arguing the case that the skills many women were employed for had been undervalued for far too long. She had to fight to make sure their demands were heard but when she did she was unstoppable.
By campaigning with her members to ensure that their work was better rewarded, she has contributed to the significant improvements in women's lives seen over the last fifty years.'