GMB to Adur & Worthing Council: Your inflammatory statements are putting your own staff at risk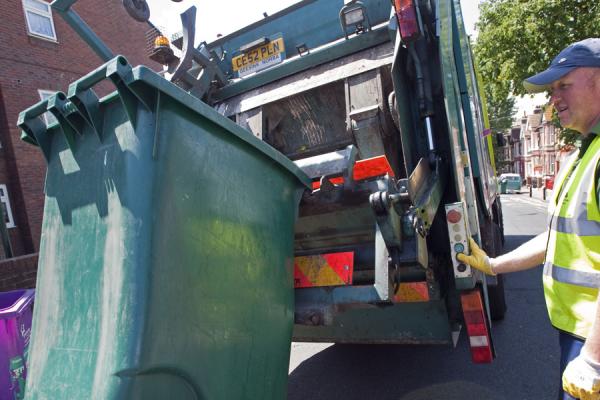 GMB are calling on the council and its Conservative councillors to cease the unnecessary and inflammatory public statements which the union fear might lead to attacks on workers returning from strike
GMB union are concerned that as talks look set to finally commence with Adur & Worthing Council, the council's social media statements and press comments will see the union's striking refuse and recycling members facing abuse or even assault upon their return to work.
The talks are aiming to resolve the dispute over pay which has been ongoing for 3 weeks now, but the union believes that public statements made by the council blaming the union for the dispute and knock-on effects on local residents will lead to GMB members being targeted.
Both the Leader and Deputy leader of Worthing Council have used their social media profiles recently to share comments such as the following:
"Untold damage to their own reputation amongst Worthing residents and losing the massive goodwill so strongly built over the last two years."
"Goodwill and patience will suffer if the GMB continue to hold the council and our residents to ransoms."
"Residents suffering might have to be paid for by cuts to service or perhaps increases in the local council tax."
"Unnecessary and provocative industrial action."
Mark Turner GMB B50 Branch Secretary said: "Whilst GMB Union is used to being attacked during disputes, especially by Tory councillors, it should be remembered that anti-trade union comments for either political gain or personal satisfaction might have consequences for GMB members simply seeking a better pay deal."
"Comments such as 'GMB continue to hold the council and our residents to ransom' bring back memories from not too long ago when a Tory Councillor in Brighton & Hove referred to the GMB as 'terrorists' and later went on to make a comparison between the strikers and incidents of piracy off the Somali coast.
"Those sorts of comments and the current negative narrative being played out by some at Adur & Worthing leave our members fearful of potential reprisals from the public who could take such remarks literally."
Gary Palmer GMB Regional Organiser said: "Negativity by the ill-informed towards GMB is nothing new, but like it or not our members have carried out a lawful ballot to strike and opted to withdraw their labour as they are entitled to do.
We are concerned that some people might take inflammatory comments literally and if mixed with anger over their bins not being empties, arguments can break out with picketers when they do return to work.
"The consequences of the strike, although I'm sure disappointing for residents of Adur & Worthing, could have been avoided had the council not firstly ignored us, and subsequently filibustered around the issue until they realised that their striking staff would not simply back down from progressing a pay claim which they feel would recognise the work they do.
"Now that we have hopefully got past that, I'm optimistic that the meeting on Wednesday 6th will, with ACAS involvement, start negotiations on the GMB pay proposals in earnest.
"We will of course be mindful of what has gone before, yet positively seek to work along with our workplace reps and council officials to reach a deal which satisfies all at the table."
Contact: Mark Turner 07860787973 or Gary Palmer on 07552165950