GMB asks Wiltshire Council to condemn unsafe practices on picket lines after workers knocked down by refuse vehicles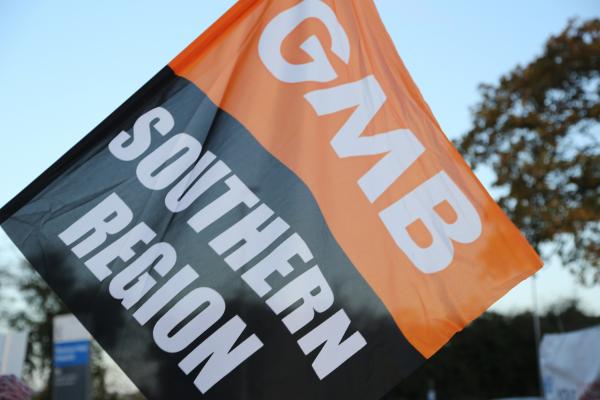 GMB Union writes to cabinet member for waste management calling for mutual respect and safety at depot gates
GMB, the union for refuse and recycling workers in Wiltshire, has written to Dr Mark McClelland, the Wiltshire Council cabinet lead for waste management, describing incidents of Hills Municipal Collections Ltd trucks hitting GMB members on the picket lines.
The union has proposed a joint statement with Dr McClelland calling for mutual respect and safety at the gates of Hills depots during the strikes.
Hills Waste has a contract with Wiltshire Council for waste and recycling collections and GMB union is currently involved in an industrial dispute with Hills over pay.
The period of strike action began on Monday (7 March) and will continue for a further two weeks.
Andy Newman, GMB Branch Secretary for Wiltshire, said: "I have a very real concern over safety following two incidents on Monday 7 March of bin lorries hitting GMB pickets. Therefore, I have approached Dr Mark McClelland, the Wiltshire Council cabinet lead for waste management, proposing that we make a joint statement calling for calm and safety at the gates of the Hills depots during this dispute.
"One individual, who works for Hills in Salisbury, was literally knocked to the floor by a bin lorry that allegedly sped up as it approached him, and two individuals who were hit by that truck have received treatment in hospital.
"Even at low speed, a waste truck in contact with a pedestrian is a serious threat to safety, and the recent changes to the Highway Code enforce a hierarchy of road users, with pedestrians having the highest priority and heavy lorries, such as bin lorries, having the lowest priority. During one of the incidents, I am advised that the driver was allegedly the member of Hills staff with responsibility for safety enforcement. If true this suggests a worrying, possible disregard for road safety by at least some levels of Hills management.
"There is absolutely no threatening behaviour, or threats of violence from our GMB pickets. Our members in dispute with Hills are hardworking and decent Wiltshire residents, seeking to peacefully promote their industrial dispute in pursuit of a fair wage for what is often a hard and dirty job, and where they often receive abuse from the public. Our members in dispute with Hills worked all through the covid lockdowns, at personal risk, and Wiltshire residents clapped them as key workers, among the heroes of how our county coped with the pandemic.
"We all need to work together to calm this situation down before someone is seriously injured."