GMB union celebrates double win for private hire drivers in Southampton and Oldham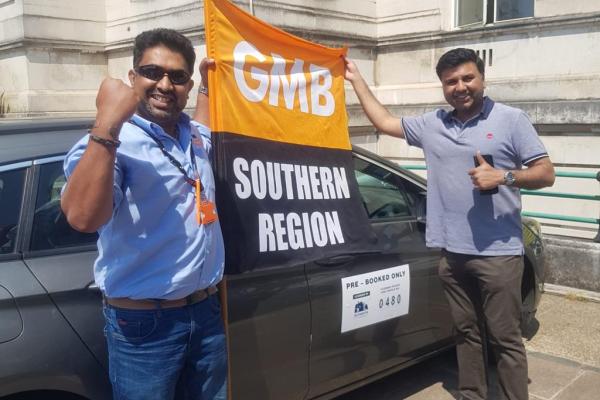 Councils in Southampton and Oldham change cab signage rules following GMB campaigns
GMB, the union for private hire drivers, is celebrating a double win for its members in Bolton and Southampton.
Following a campaign of lobbying from union reps Ali Haydor and Habib Ur-Rehman, the licensing committees of Southampton City Council and Oldham Council have agreed to change their vehicle livery policy for private hire vehicles.
The result of this will mean that drivers will not need to display a company logo on their vehicles, freeing them up to represent more than one taxi firm and no longer provide free advertising for a company when the drivers themselves are providing their own vehicle.
Ali Haydor, GMB Private Hire Representative said:
"GMB union welcomes the decision by the licensing committees of Southampton and Oldham Councils, as our members have been waiting for this change for a long time.
"Let's be clear though – this policy change is wholly down to the hard work of GMB and our national network of well-trained representatives.
"GMB is a champion for any worker suffering from any kind of restrictive working practice and as such this is a big win for the union but more importantly for our members.
"An unfair policy is a bad policy and GMB, as a campaigning union, will always fight to have these overturned, as we have done with Uber up to the highest courts in the land.
"To any other local authority who continues to enforce such unfair practices – if you don't follow suit and remove this sort of red tape, GMB will be coming for you next."