Caterers and Cleaners to strike at South London Hospitals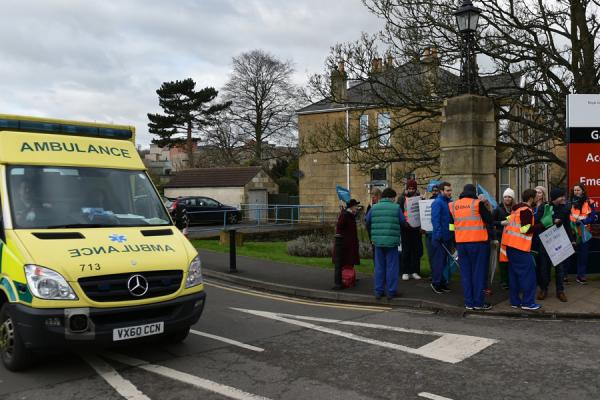 Outsourced staff at South London and Maudsley NHS sites to walk out for 48 hours later this month
GMB, the union for NHS and healthcare workers, has announced a two-day strike within South London and Maudsley, the NHS trust providing mental health services across South London.
The union members, who are employed by outsourced provider ISS, work as domestics and hostesses, so their absence will have a massive impact on food provision and the cleaning service.
The dispute centres around parity of pay and conditions and seeks oppose the loss of jobs and hours due to the restructuring of mental health services in Lambeth Hospital.
The strike is taking place for 48 hours from midnight on Sunday 23 April.
Helen O'Connor, GMB Regional Organiser said:
"GMB members are reaching breaking point as cleaners and hostesses are being forced to do the work of three people with staff numbers dwindling.
"Morale is then so low that more people leave, piling more work on those who remain and the cycle continues.
"On top of that, we get daily reports that management are pulling members into disciplinary meetings based on false allegations from managers attempting to drive the maximum work out of the staff for the lowest pay.
"This strike is a final show of frustration that they can't take any more.
"GMB is advising all wards in South London and Maudsley NHS to make alternative arrangements for patient meals during the two strike dates as there will be no food service and deliveries will be impacted, with slips, trips and falls also more likely as cleaning will not be carried out either.
"Management are obviously not bothered - GMB is yet to hear from ISS to arrange talks to avoid a strike.
"Instead, ISS and the Trust seem content to bury their heads in the sand and ignore the fact that strike action is around the corner."