Canterbury refuse workers end 67 day strike after 'bumper' pay offer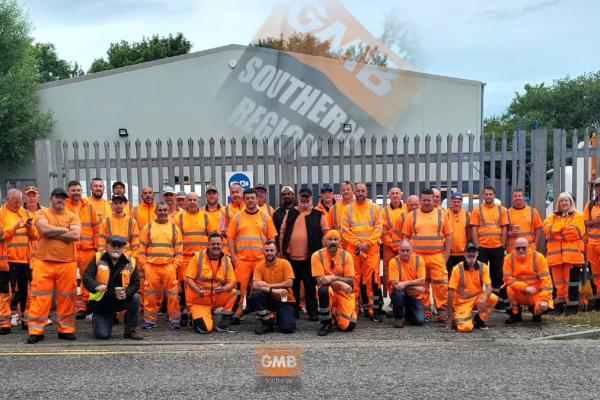 GMB Union members supported each other through massive strike and won a 12 per cent pay rise.
Canterbury refuse workers have ended their 67 day strike after accepting a 'bumper' pay deal.
GMB members who work for Canenco, Canterbury Council's wholly owned contractor, today voted to accept an offer put forward by the company via ACAS.
The deal will see the workers paid the going rate of £12 and £15 an hour from 1 November.
Frank Macklin, GMB Regional Organiser, said:
"GMB could not be prouder of these members. They said right from the beginning that they deserved £12 for loaders and £15 an HGV driver.
"The company has finally offered that amount.
"They have gone from earning barely above the minimum wage for some loaders to accepting a bumper 11.2% increase for drivers and a 12.2% for loaders.
"This is what solidarity looks like; these workers have stood together through every twist and turn and supported each other through a massive strike.
"This must send a clear message to Canenco and Canterbury City Council these workers will not put up with low pay and poor treatment again.
"GMB would like to thank the residents of Canterbury for their visits to the picket line, food and donations to the strike fund."