Wiltshire traffic warden strike suspended as council shelve fire and rehire plans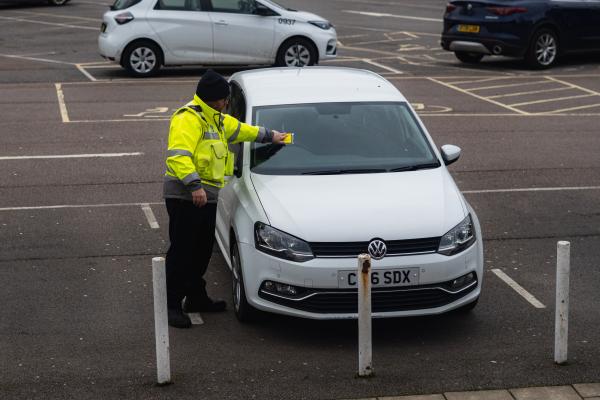 We will remain vigilant and we are still prepared to take strike action if it becomes necessary to prevent a future pay cut for these frontline workers, says GMB
GMB members who work as traffic wardens in Wiltshire will no longer be going on strike from tomorrow as planned.
Following talks between the union and the council, the strike action has been suspended as the council has moved their position on using the controversial practice of 'Fire and Rehire.'
The dispute centred around a change to contractual unsocial hours payments which would have seen some workers losing up to 20 per cent of their wages.
Keith Roberts, GMB Regional Organiser said:
"Our shop stewards have explained very clearly to the council the impact that a ten per cent pay cut would have on them.
"GMB will remain vigilant and we are still prepared to take strike action if it becomes necessary to prevent a future pay cut for these frontline workers.
"The council has given us sufficient commitment that they will not be starting the process of fire and rehire to force through a pay cut against the wishes of their workforce, and we are therefore suspending industrial action.
"This is a big win for our traffic wardens, who were preparing for a 7 day strike, but have now forced the council's u-turn without taking any further action.
"We still have a live mandate for strike action, and we will not hesitate to call further action if the council does not stand by these commitments."
Contact: Keith Roberts on 07852 182348