GMB Wiltshire traffic warden strike continues to second day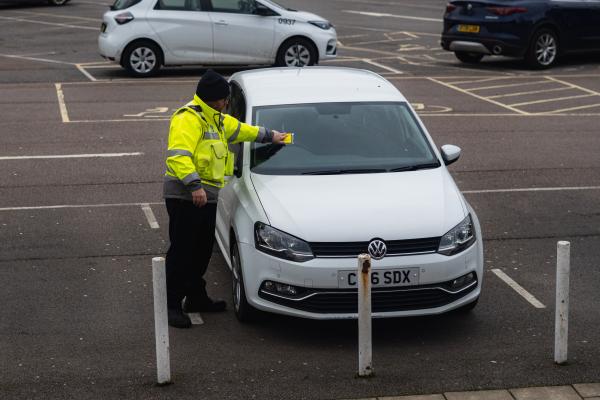 Civil enforcement officers across the county will be out on strike again on Tuesday 17 May after Wiltshire Council once again refuse talks with GMB union
GMB union has confirmed a second day of strike action by traffic wardens across Wiltshire on Tuesday 17 May.
This follows a successful strike on Saturday 7 May, when parking enforcement was completely suspended across the county by the industrial action.
The dispute is due to a proposed pay cut of up to 20 per cent through the withdrawal of a contractual unsocial hours payment.
This affects 350 staff, with social workers losing 20 per cent - around £7000 - and traffic wardens losing 10 per cent, which equates to over £2000.
Wiltshire Council has refused the offer by ACAS, the Government arbitration service, to facilitate talks to resolve the dispute.
Keith Roberts, GMB Regional Organiser, said: "Our members simply cannot afford to lose this money.
"They have rent and mortgages to pay, are struggling with through-the-roof energy prices and inflation is rampant.
"There was a 100 per cent solid strike on Saturday 7 May, sending a clear message to the council this pay cut is going to be fought every inch of the way.
"We are astonished that despite our members taking strike action, the council is still refusing talks with GMB to resolve the dispute.
"Each day where parking enforcement is disrupted costs the council up to £30,000. It is not in the interests of council taxpayers for the council to needlessly prolong the dispute.
"Our members are never going to accept a pay cut, so it is fruitless for the council to stubbornly dig in over an issue they cannot win.
"To resolve the dispute, the council just has to take the pay cut proposal off the table."
Media enquiries: Keith Roberts on 07852 182348