GMB Wiltshire bin strike to go ahead from Monday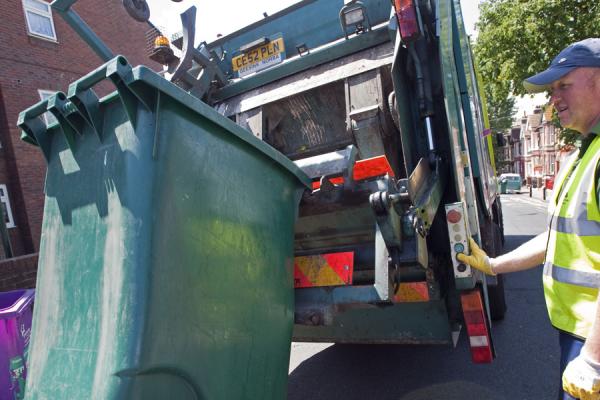 Refuse strike across Wiltshire to commence on Monday 7th March and continue for two weeks, says union
Having postponed the first wave of industrial action for a week, GMB union can now confirm that their refuse strike in Wiltshire will be commencing on 7th March and continuing for 2 weeks.
GMB took the latest updated offer from Hills Municipal Collections Ltd to members across all three affected sites in this dispute, and the members have voted to reject the offer as it remains short of their expectations.
The latest offer also proposes to move the agreed pay anniversary, a move that will see low paid workers having to wait an extended period of time before they can seek to commence any further pay negotiations in future.
Nicola Nixon, GMB Regional Organiser said: "One of the absolute red lines for GMB members was that any future pay anniversary dates should not be moved further off into the distance
"Our members have not seen a real-terms pay rise since 2019 and they should not after one proper pay increase then have to wait 18 months to present another.
"I'm not sure everyone at Hills understands strike action and how it works. We would be happy to explain to them if they want, but no other unions were ever going on strike, in fact they haven't even balloted their members.
"Whether these members of other unions are choosing to accept any deal or not will not affect our members' dispute, and they will be lawfully taking action from Monday.
Gary Palmer, GMB Regional Organiser said: "It's a shame, because we thought we were getting really close to an offer our members could consider in good faith.
"It appears snatching defeat from the jaws of victory might be the overall plan for Hills, even as the threat of strike action grows closer.
"Their problem is that every offer they make which falls short of our members' self-valuation, makes them angrier and more unhappy with how they are being treated.
"We have offered a solution and it's now the responsibility of Hills to come to the table and accept that, otherwise they have to take ownership of the disruption to services and the effect this will have on homes and businesses across the county."