Wiltshire bin strike suspended after improved company offer, say GMB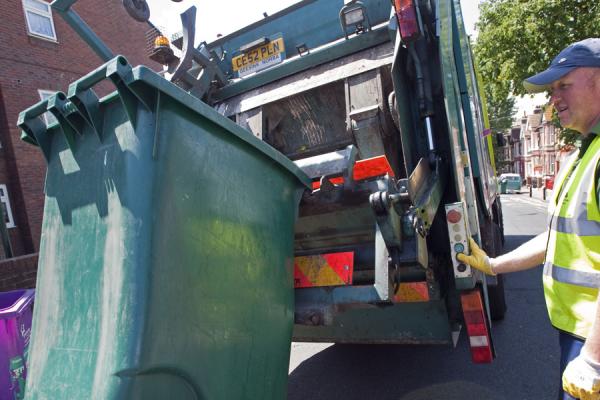 The proposed strike action scheduled for next week will be suspended to allow members to vote on this new offer 
GMB, the union for all waste management workers, have agreed to suspend the first week of the planned refuse strike across Wiltshire.
The members who are employed by Hills Municipal Collections Ltd have received an updated pay proposal from the company and so have agreed to suspend the first week of their industrial action.
The initial proposed strike action, which was due to start on Monday 28th February, would have been the first day of 14 days of action for GMB members fighting for a well-deserved, above inflation pay rise.
In light of an improved offer being tabled by the company, GMB have agreed to suspend the first week of action in order to allow GMB members the chance to fully consider the offer and vote on whether to accept it.
The meetings and ballot will be carried out across the 3 Hills Municipal Collections Ltd depots between 28th February and 2nd March.
Nicola Nixon, GMB Regional Organiser said: "The fact that Hills have placed an increased offer on the table is good, but let's not get too carried away. It has to meet the expectations of our members and this offer is still somewhat short of their initial valuation of themselves and the pay rates they feel they deserve for their hard work.
"While it's not quite there, I have to acknowledge that Hills have moved forward with this offer. It's just a shame they didn't go that little bit further to perhaps make an acceptance result a foregone conclusion.
"GMB members will always have the final say on any offer that Hills might put on the table and to do that we felt that suspension was the right thing to do whilst we arranged to meet with members across all three sites to carry out a ballot."
Gary Palmer, GMB Regional Organiser said: "Whilst cautious on how this new proposal might be received, it would be remiss of us not to continue planning should it be rejected. We will therefore be issuing further strike notice for a further week in order to protect our members position."
"As always, GMB empowers members to make an informed decision on the offer. They know what they want and any instruction to reject or accept will be mandated back to us to inform the company."