West Berkshire bin strike averted after members accept pay offer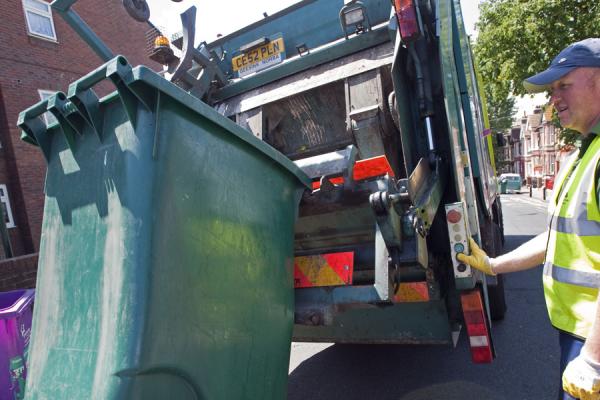 Going on strike is always the last resort and we are delighted that this result was secured without causing any undue inconvenience to the residents of West Berkshire, says GMB union
Members of GMB, the union for refuse and recycling, have this morning accepted a pay rise of up to 10 per cent to call off the strike action scheduled for this week.
The members were due to take two weeks of strike action from last Monday [9 October] but this was suspended pending talks with the employer Veolia brokered by ACAS.
Veolia made an improved offer of approximately £1 per hour wage increase for most members depending on the job role, an increased Christmas bonus and an extension to when this pay rise would be applied.
The offer was accepted by the majority of GMB members and so the strike action has been called off.
David McMullen, GMB Regional Organiser said:
"This is a great result for our members, who have stood up for themselves together and managed to secure a large pay increase without having to take a single day of action.
"Going on strike is always the last resort and we are delighted that this result was secured without causing any undue inconvenience to the residents of West Berkshire.
"This does though show the value of being a trade union member, of standing together with your colleagues and of making the right choices when presented with a strike ballot."
Media enquiries: David McMullen on 07793 818358