Weekend strike called off at South London's St George's Hospital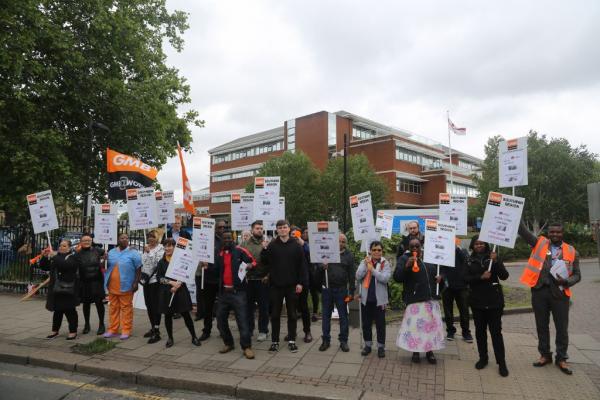 Action scheduled for Sunday, Wednesday and Thursday suspended so talks can take place, but next weekend's action still due to go ahead
GMB, the union for all NHS staff, has called off the strike scheduled for this Sunday [17 July] at St George's Hospital in order that talks can take place with trust representatives and the trust's contractor Mitie.
The members employed as cleaners and hostesses at the hospital in Tooting were due to take action on Sunday as well as Wednesday and Thursday [20 and 21 July], but these have also been suspended.
The two planned days of action for next Saturday and Sunday [23 and 24 July] are still scheduled to go ahead, subject to the outcome of next week's meeting.
Helen O'Connor, GMB Regional Organiser said:
"GMB was only too happy to call off the three days of action in order to progress talks and look towards ending this dispute.
"Our members never wanted to strike in the first place, as they take great pride in their work and know how valuable their work is to the hospital, to patients and to the wider community.
"Make no bones about it though, if Mitie don't seek to address the issues that had these workers out on strike in the first place, the strikes next weekend will be going ahead."
Contact: Helen O'Connor on 07506 711574