Tips from a GMB personal injury lawyer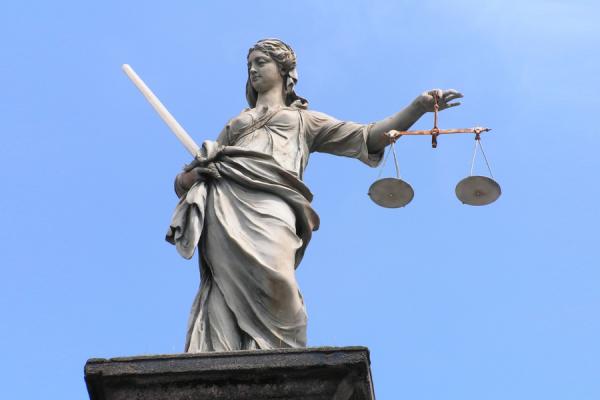 An interview with Lisa Villanyi, a specialist personal injury lawyer at Pattinson & Brewer Solicitors, who acts for GMB members via their law firm, Unionline.
Q: What types of cases do you act in?
I have over 10 years' experience in running PI claims and I represent GMB members in many different types of personal injury claims, such as accidents that happen in a public place.
In one case I dealt with, the GMB member was walking down the street when she tripped on a gap in the pavement, causing her to fall. She sustained a nasty injury to one of her fingers that permanently affects her movement and future surgery may be necessary. She recovered more than £6.5k compensation.
In another case, a GMB member slipped at the entrance to his hotel suffering a back injury. There was no anti-slip matting or anti-slip gripping on the step. He recovered over £7k in compensation.
We act in a wide variety of personal injury cases for GMB members, including dependent family members. In one case I dealt with, I acted for the 1-year old child of a GMB member. The child was at a nursery at the time of the accident. The nursery worker looked away and the child fell, suffering a broken arm. We recovered just over £5k in compensation. We develop good working relationships with the parents in such cases and we also often claim additional compensation for the care and assistance provided the parents to the child as a result of the injury.
Q What about accidents at work?
Yes, I act in many cases where a GMB member has suffered an accident at work.
In one case, a GMB member, who is a care assistant, tripped over a sign that had fallen to the floor, suffering a fractured elbow, some of the effects of which are permanent, which has knock-on effects to every area of her life. It's important in personal injury claims to remember that there's often a lot more involved than just the injury itself. This GMB member's future earnings capacity was reduced as a result of the accident so we were able to get her compensation as a result of her disadvantage on the open labour market. She recovered £60k in compensation.
I also acted for a teaching assistant who recovered £14.5k when she suffered an injury carrying equipment.
In another case, a GMB member suffered a permanent injury to his finger, which was fractured when it was caught on an exposed piece of metal when he was loading pallets. He recovered £9k.
Another member, who is a support worker, suffered a fractured ankle and leg when he slipped at the entrance to his workplace. He recovered over £12.5k in compensation.
Q What are some of the most difficult cases that you deal with?
I think that, for members, some of the most difficult situations are where they have suffered injury arising out of an assault. These can be quite emotional cases because the individual has been deliberately harmed by someone. However, we are experienced in dealing with the mental health issues that arise out of such cases. We also develop a good rapport with clients and we support them throughout their claim. We also get very good results so I would always encourage members to come forward.
Q: Do you have any tips for someone who suffers a personal injury?
If anyone suffers a personal injury and is seeking to bring a claim, then it helps if they can get a photo of the defect. For example, if someone suffers an injury as a result of tripping on a pavement, clients are usually good at sending us photos of their injuries, but, where appropriate, I would also encourage them to take a photo of the defective pavement, or whatever caused the injury, too. This is a big ask when someone is distressed because they've just had an accident but it does help significantly with progressing the personal injury claim.
Another thing that I would say is that it helps to keep a diary of your symptoms but we work with all clients to progress their claims and I will say that GMB members are very good with coming back to me whenever I request anything.
Q: What would you say are the advantages of GMB membership for someone who is bringing a personal injury claim?
It makes a big difference when someone is a GMB member because, if someone has an accident at work, they won't necessarily know what to do about it but, if they speak to the GMB, the GMB representative will be able to guide them to report the accident and to contact Unionline about a potential PI claim. They can also support the member in the workplace while the member is bringing the claim.
The other massive advantage of GMB membership is that the member gets to keep all of their compensation at the end. This compares with no win no fee firms who can take up to 25% of compensation as their fee. In the case that I mentioned above where the GMB member received £60k compensation, a high street lawyer could have taken £15k as their fee, leaving the member with only £45k compensation but, because she was a GMB member, she got to keep the full £60k because GMB absorbs the legal fees.
I would also say that GMB lawyers are specialists in trade union legal work. Pattinson & Brewer has worked for the GMB for over 40 years and so we understand GMB and their members. We have pursued thousands of claims for GMB members, and many of our team work at P&B because we care about representing working people and support the work GMB does – many of us are members of the Union too.
There are strict time limits for bringing personal injury claims. If you or a dependent family member suffer a personal injury, whether work-related or non-work related, please contact your GMB representative without delay. You can join GMB online at www.gmb.org.uk/join