Strike action continues at South London hospital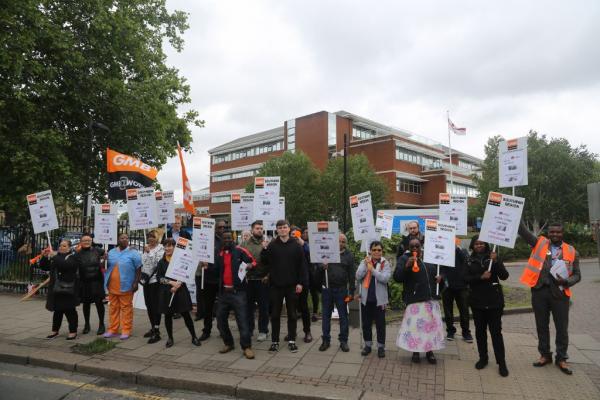 Operations highly likely be cancelled if strikes continue in St George's Hospital, says GMB
GMB union members employed as cleaners and hostesses within St George's Hospital in Tooting are again on strike over pay and job security.
Following a successful strike last week, the members – who are employed by Mitie – are on strike as of this morning (Monday) and continuing tomorrow (Tuesday).
The members have this morning voted to escalate their action and continue the campaign beyond tomorrow's action.
The union are warning the trust that any continued strike action will have an effect on the cleanliness of wards and therefore on operations if Mitie do not agree to meet the union to discuss the members' demands.
Helen O'Connor, GMB Regional Organiser said: "GMB members are very disappointed that the trust is not engaging in talks to resolve this dispute, which shows us that there is no urgency on the part of management to resolve the dispute which we already know had a serious impact on the hospital.
"Our members don't want to go on strike but they are between a rock and a hard place as they cannot pay rent or feed their kids due to pay cycle disruptions.
"They want the trust to intervene to take the contract back in house so that they can enjoy stability and the same pay, terms and conditions as all other NHS workers.
"We therefore urge the trust to get around the table with GMB to help resolve this dispute before operations are cancelled and the lack of hygiene on the wards put patients and the public at risk of harm."
Contact: Helen O'Connor on 07506 711 574