Hundreds of St George's Hospital workers balloted for strike against 'cruel and unnecessary' pay cycle changes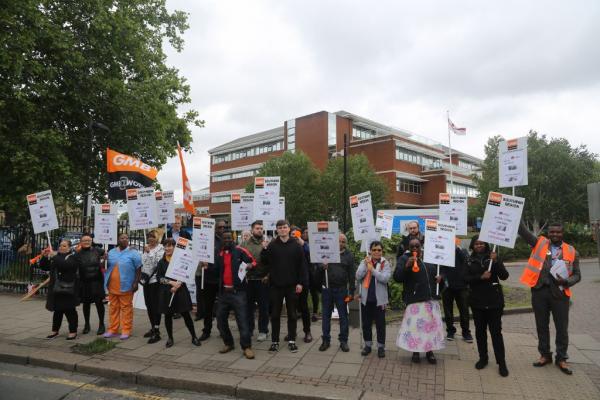 Mitie will effectively become a loan shark whilst withholding wages from low paid workers, says GMB
GMB union will ballot hundreds of members employed by Mitie at St Georges Hospital for strike action.
The members, who work as domestics and hostesses are angry about pay they are owed being delayed.
The company has changed pay cycles of these low paid workers, who will now be forced to take out loans with the company to afford spiralling rent and bill payments.
The ballot will close on Thursday next week (14 April) and will, subject the members' decision, progress to a formal industrial action ballot.
Helen O'Connor, GMB Regional Organiser said: "Our members work incredibly hard to keep St George's Hospital running and the very least they should be able to expect is to have their wages paid on time.
"Mitie is a rich company with headquarters covering the entire 14th floor of the Shard building in London. There is no excuse for them to withhold wages from low paid workers.
"GMB can see the planned pay cycle disruption is not in the interests of our members, who are being put at risk of eviction and starvation if they don't accept loans instead of wages owed. It is cruel and unnecessary.
"We cannot accept a situation where a rich employer like Mitie effectively becomes a loan shark whilst they deliberately withhold wages. How much do they really need to inject capital back into the company at the expense of these low paid workers?
"Our members are fed up with being abused and exploited, they are very angry and they are voting in our indicative ballot in large numbers.
"We are demanding that Mitie stop holding our members to ransom and pay all wages owed and on time and if Mitie continue to refuse to stop this plan they can expect to be hit by a series of disruptive strikes."
Contact: Helen O'Connor on 07506 711 574