Wiltshire bin strike ends in massive win for GMB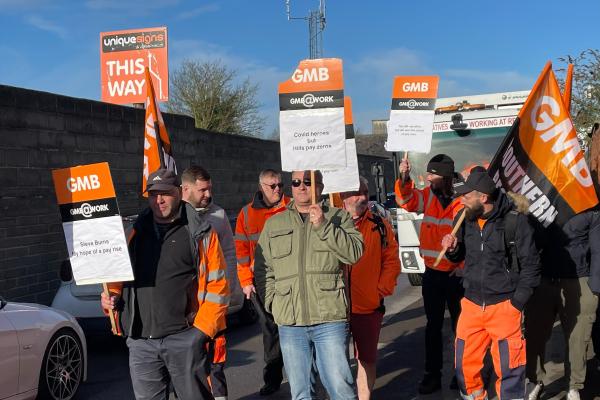 There must be no retaliation and members return to work tomorrow, says GMB Union
A long running bin strike across Wiltshire has been resolved today after GMB members accepted a new deal.
Workers almost unanimously accepted the offer, which amounts to a 7% pay rise plus a bonus scheme to be offered to more staff and further uplifts for those on the lowest pay rates.
Wiltshire refuse workers have been on strike for almost two weeks in a walkout affecting almost 250,000 homes.
Nicky Nixon, GMB Organiser said:
"GMB is extremely proud of our members who have stood firm during almost two weeks of strike action.
"We were pleased to be able to negotiate an improved offer which has been almost unanimously accepted by the members.
"We will now be carefully observing what happens next to ensure the employer treats those workers who have taken lawful industrial action with respect.
"There must be no retaliation and members return to work tomorrow."